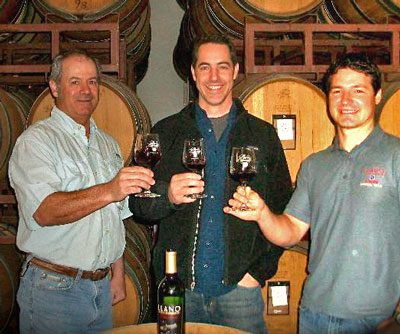 California Winemaker, Greg Bruni, Planned his Escape to Texas
Back in 1993, now Llano Estacado Winery Vice President & Executive Winemaker Greg Bruni planned an escape from California for him and his wife.
Greg and his wife Sharendale realized that, even though they were living at the mountain-top Byington Winery in California's Santa Cruz Mountains surrounded by a redwood forest, their two divergent careers dictated a serious break in their routines. They looked for something different that would give Bruni a creative challenge while bringing them closer together.
Bruni said, "Sharendale often mused that she wanted me to take her somewhere that was flat, without trees. Maybe I took her a bit too literally, but when the opportunity came to make wine in Lubbock, it seemed to fit all of our needs."
Read the rest of Greg's "Coming to Texas Story" and comments on the future of Texas wine in the Lubbock Avalanche Journal online (click here).