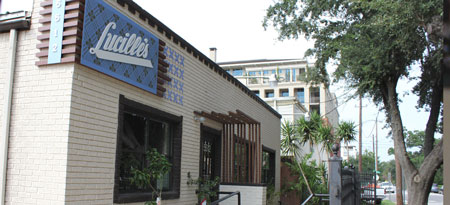 Texas Wines Being Served at Lucille's Houston
Alerted to an impending change in the wine list at Chef Chris Williams' museum district Lucille's Restaurant, my wife and I stopped by early last Saturday evening for dinner. Because Lucille's culinary roots date back to Chef Williams great-grandmother, Lucille Bishop Smith, and her widely acclaimed Chili Biscuits, we already knew one of two things we had to order. The other mandate for the evening was to select a Texas wine or two from the newly constructed wine list that features the wines from Lubbock's CapRock Winery.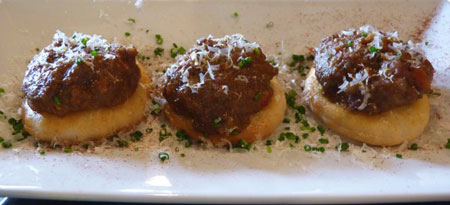 Having visited the restaurant's online menu, my wife had her dinner selection pegged prior to our arrival: braised oxtails, fingerling potatoes, caponata and braising jus. I wasn't quite so fixated by one dish, but finally decided on an equally savory selection: Shrimp and grits, andouille, sherry tomato broth and stone mill grits.
As we awaited out selections, I asked for a wine list expecting to peruse a selection of Texas wines from CapRock Winery. But, search as I may, CapRock's wines were no where to be found on the list.
Then, I summoned our waiter to to the table and inquired about the supposed missing wines. When I said that I thought the restaurant served Texas wines the waiter said, "We do. We just haven't had time to change the wine list, yet. We should have our new wine list printed when we open next Tuesday."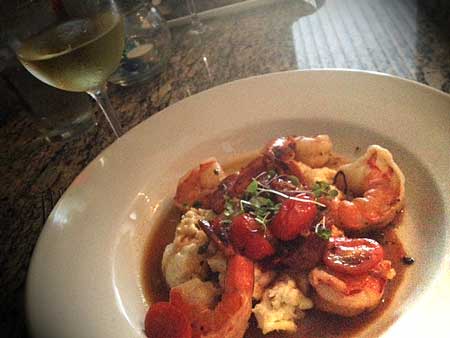 Then, we were offered a selection of three CapRock wines: CapRock Roussanne, a white unoaked wine from this Rhone varietal; CapRock Rosé of Grenache brandishing its trademark deep red-purple color; CapRock Merlot offering a medium bodied, well rounded red wine experience.
My wife selected the Rosé and I went with the Roussanne. The rest of the evening was a mélange of delight including the cuisine, the wine and later the fresh night air of Fall in Houston as appreciated from a small, sleek two-seater convertible.