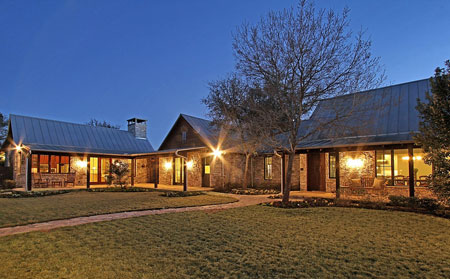 Fall Creek Vineyards: A Wonderful New Venture in Driftwood, Texas
The biggest news that I've heard is some time started with an email out of the blue from Susan Auler that said, "Just wanted to let you know about our wonderful new venture."
The details that followed were about a new Fall Creek Vineyards location in Driftwood, Texas. The plans are to open a new winery tasting room that will be directly across the road from the entrance to Salt Lick BBQ. Most of you have seen wines made at Fall Creek Vineyards that carry the single vineyard designation of the Salt Lick Vineyard (SLV). For one thing, this new venture will be very convenient for harvesting of SLV grapes.
Ed and Susan Auler are the husband/wife duo that pioneered growing of Vitis vinifera grapes (the classics of Europe) and winemaking in the Texas Hill Country. That all started thirty-five years ago with their vineyard and winery in Tow, Texas, when it was not a given that wine grapes could even be grown in Texas.  Ed was also the leading force behind the petition to the Federal government that formed the Texas Hill Country AVA (American Viticultural Area). Well, they accomplished a lot back then, have not backed off in recent years. They showed this by hiring a world-class winemaker in Sergio Cuadra from South America to head their Texas winemaking operations. What better way to celebrate their 35th year in the wine business than with a new venture.
Susan said, "Ed and I are excited about our new activities in Driftwood. We actually have been working for three years on plans to build in the Driftwood area to be close to Scott Robert's Salt Lick Vineyard, but plans to build got stalled, and we were introduced last June to this existing property directly across the road from the Salt Lick entrance."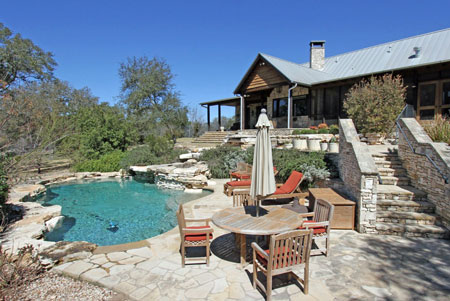 They saw it, thought it was perfect for their purposes and have been working diligently for the last 4 months to change the property from residential to commercial for the purposes of making it a Fall Creek Winery Tasting Room.  According to Susan, "The building lends itself perfectly to becoming a winery.  Our winery in Tow will remain our primary production site, and Tow tasting room will continue daily operations with special monthly events, wine club operations, etc."
The Fall Creek Driftwood operation will include a small winery production area, three tasting bars, along with beautiful indoor and outdoor areas for sipping with small plates of food being served. The rock patio with large water feature, and gardens will be inviting. The Driftwood tasting room will also have what the Auler's describe as a "Wine Library" for special tastings and wine club members.  Additionally, they plan for the facilities to be a gorgeous wedding and event location with a guest house and another room as part of a small inn.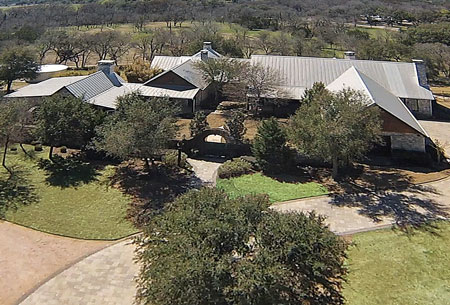 Susan said, "The Ed and I have had a particularly good working relationship with Scott Roberts at the Salt Lick. The Roberts grow good quality grapes, and Sergio Cuadra our manager of winemaking operations monitors the vineyards year round to be sure we produce the best quality, premium wines. This will make the job easier having this nearby property. Our plan is to eventually plant 5 more acres of our own grapes on the property."
Susan admitted that things were moving fast now with plans to start up operations in Driftwood in late November or December.  They are making some renovations which will be completed by Thanksgiving. Then, they will simply be waiting on new state and Federal licenses to be issued.  She said, Ed and I hope to be able to toast the new property with our friends, associates and followers soon after that."