Shake Shack's Chick'n Bites World Premier
While most of Shake Shack's favorites are behind a bun, finger food, like their legendary cheese fries, also has its place in the Shake Shack lineup. This time, The Shack is thrilled to announce that they are adding a new bun-free option to the menu with its first-ever Chick'n Bites: hand-breaded chunks of chicken breast, fried until crispy and served with BBQ or Honey Mustard sauces in 6 or 10 pieces.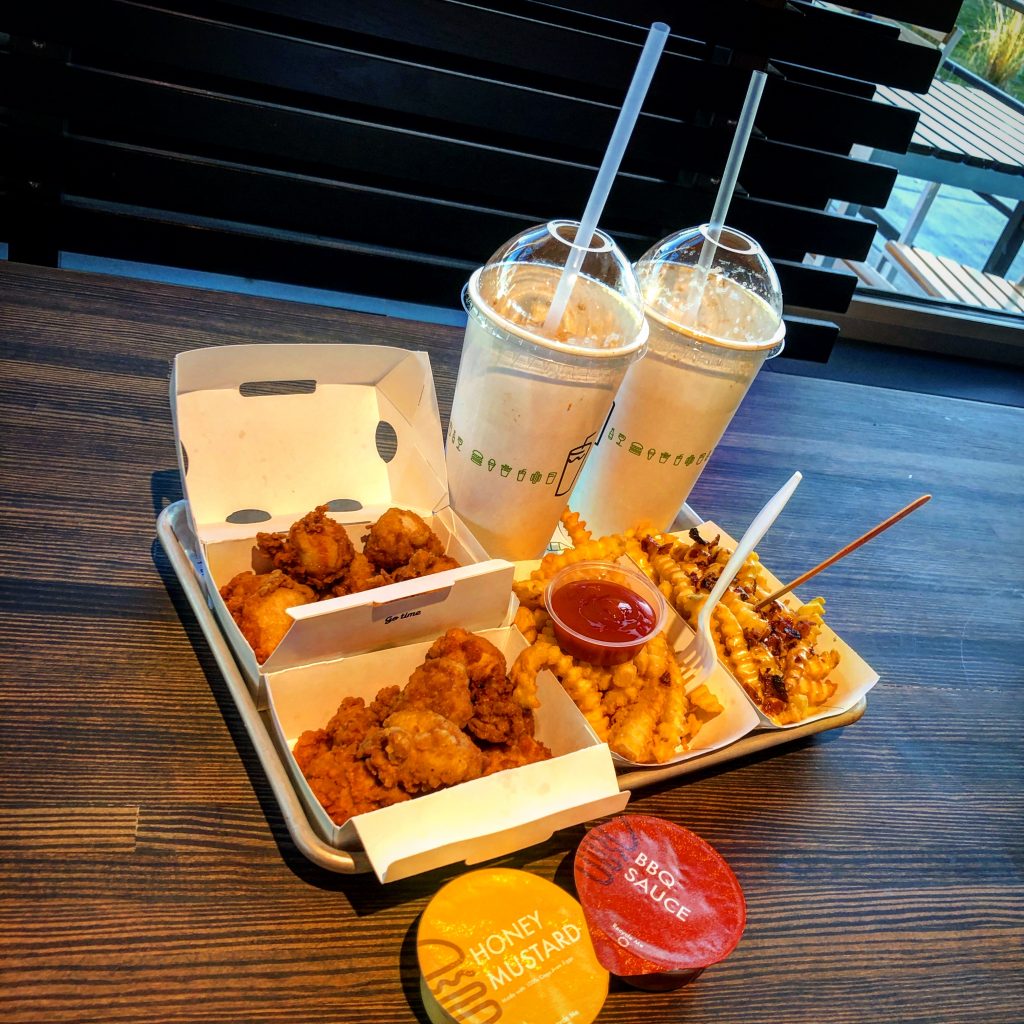 But wait, there's more… They are fresh (never frozen) and made from natural, antibiotic-free whole pieces of chicken, which is cooked sous-vide (Yes, sous-vide*) to maximize flavor, moisture and texture.
I tried them tonight during Shake Shack's Chick'n Bites World Premier in Houston's Montrose and they are even better than advertised and a delight just made for mouth popping.
Word number 1 is… Moist! Word number 2 is… Tasty! And, Word number 3 is… Crunchy. What more could your ask? Well, they are about as good as fast food morsels can get. Why wait? Get some today.
*Sous-vide is a method of cooking in which food is placed in a plastic pouch or other inert container and cooked in a water bath for longer than normal cooking times at an accurately regulated temperature. The result is tender, juicy and flavorful.