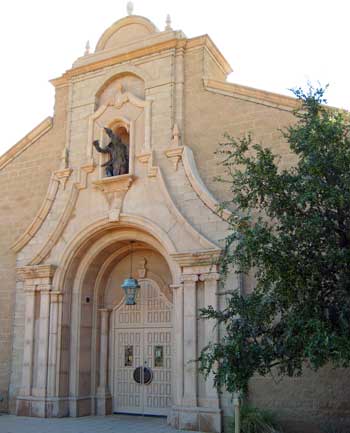 I knew it! I knew it! Family Blocked Gruet's Bid to Buy CapRock Winery in Texas (Maybe)

In a story run on Lubock Online (AVALANCHE-JOURNAL) today, they contend that battling siblings may have been a factor in an Albuquerque wine maker Laurent Gruet's failure to follow through on a $6.5 million bid to buy CapRock Winery last summer.See details at:
http://lubbockonline.com/business/2011-05-28/gruet-couldnt-close-local-winery-deal-because-sister-blocked-it-new-pleading
Attorneys for the winery's bankruptcy trustee amended a lawsuit filed five months ago against Laurent Gruet and his family vineyard and winemaking operations, seeking at least $4 million in compensation after Gruet couldn't come up with the money to buy Lubbock's CapRock Winery.
More to come on this story before it's all over….I'm sure!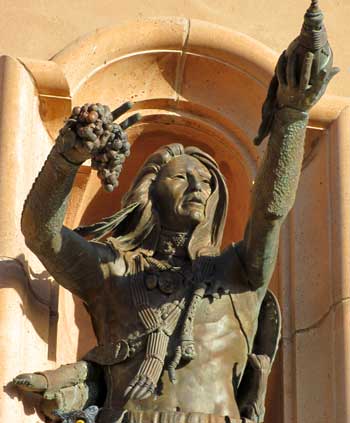 The native spirit strikes again. Actually, this time it looks like he has his index finger raised in the direction of Laurent!
— — — — —
For more background on the ill fated attempt by Laurent Gruet to purchase CapRock Winery at a bankruptcy auction see the links below:
Video: CapRock Winery News Conference. Gruet Backs Out; New Auction in Process; The Truth is Out There!
https://vintagetexas.com/?p=2037
Update…CapRock Winery Press Conference: "Gruet Can't Come Up with 10% Payment"
https://vintagetexas.com/?p=2023
News Flash: What's Up with Sale of CapRock Winery to Gruet: Meeting with Bankruptcy Judge Set for This Morning (New Auction to be Requested)
https://vintagetexas.com/?p=2005
A Bit of France Comes to Texas Via New Mexico; Hopefully a Bit More of Texas Will Reach the Rest of America, Too
https://vintagetexas.com/?p=1904