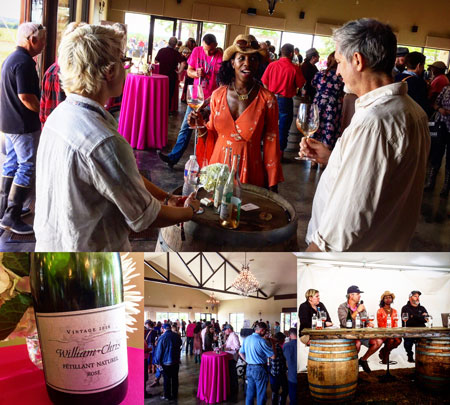 Rosé All Day – A Twitter Hashtag and a Life Style Fitting of Texans
I recently attended the Texas Wine Revolution's second annual festival held this year at Featherstone Ranch in Stonewall, Texas. After an early morning violent torrential rain (complete with lightning and hail), I wondered if there would be a venue left to host this event. But, after I sent a quick text message to co-organizer Chris Brundrett, he responded… "We're still here. Come on over."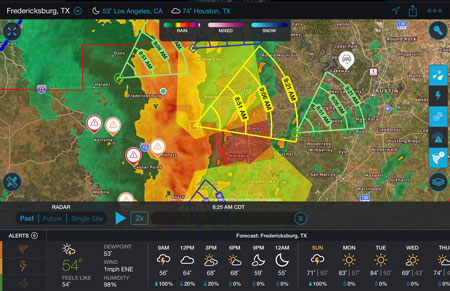 The day started with a panel discussion and VIP tasting followed by an open air wine and food festival complete with tented pouring stations and a fine selection of mobile gourmet food units (aka food trucks). There were two somewhat unique aspects of this festival that attracted me:
All wines poured were not just labeled Texas appellation (meaning at least 75% Texas wine in the bottle) – they were well beyond that made from 100% Texas grapes, and
All wines poured that day were rosés
Rosé is the pleasantly pink and mostly dry wine made from black-skinned grapes that are gently squeezed or crushed to release their juice. But, the grape skins remain in contact with the juice for only a short period, just long enough to provide the wine with an intermediate shade between red and white often described as coral or salmon.
This latter point (a full day's worth of rosé wine) is what made me switch from the intended event Twitter hashtag (#TexasWineRev) and move on to what we were really doing: #RoséAllDay!
It was long time Texas high plains cotton grower and now full-time Texas winegrower and winery owner Andy Timmons (Lost Draw Cellars) who acknowledged that growing grapes and making wine are a heck of a lot more attractive today than growing cotton and other row crops. In the event's Q&A, he said, "In Texas, we started by growing grapes what we could sell and now we are finally growing what actually grows well here in Texas."
Andy is a big believer, as are many of his friends in the Texas grape growing business today, in the Mourvèdre grape because it is so versatile. He said, "It uses our whole season – it buds late to avoid most of the late spring freezes and it is late to harvest. [In football jargon, it has a long "hang time".] Another reason I like Mourvèdre is that it makes a great red wine all by itself, it blends well with other grapes like Grenache and Syrah (and even Tempranillo) and makes a wonderful rosé wine."
At the festival, Chris Brundrett (William Chris Vineyards) and Jennifer Beckman (Kuhlman Cellars) both extolled the virtues of rosé wine in Texas. Jennifer, who has worked with many chefs in her career, loves that most rosés are light, minerally and incredibly food friendly. Chris likes the fact that rosés can be made from a variety of red grapes grown in Texas – Mourvèdre, Tempranillo, Grenache, Sangiovese and more – and they are always very refreshing thus work well with our hot and sometimes sticky weather in Texas.
What better reason did I need to switch my Twitter hashtag to #RoséAllDay? Wine-loving Texans too, have good reason to change to locally produced rosé wines as a lifestyle switch and make "Rosé All Day" their new mantra. If you have ever visited the Provence ad Rhone regions of southern France – the acknowledged ground zero for world-class rosé wines – you are startled by the similarities with Texas. They both have humidity that readily condenses on both the sides of your wineglass and on you. There are limestone outcroppings, stoney and/or red-earth vineyard soils, crape myrtle and sycamore trees, prickly pear cactus, similar looking ditch weeds, and now fine rosé wines, too.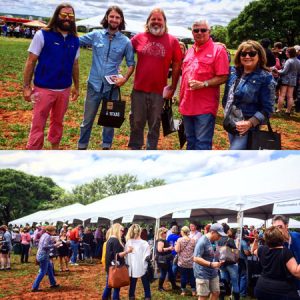 During the festival, at which I stopped counting the rosé wines available when I hit number 35, the selection of rosés was incredible. There were light airy wines with only a hint of pink, those with a salmon to copper color with notes of stone fruit and citrus, others with a rosy red complexion with red fruit nuances and those with still deeper red and purple hues with a perceivable tannic grip. It was the full gambit of mostly dry rosé wines, but there were a few semi-sweet ones thrown in for good measure.
The Texas Wine Revolution Festival was a fine day of rosé. I look forward to a repeat and even better performance next year if that's possible. In the meantime, remember to get up close and personal with rosé wines, find your rosé sweet spot and give a hearty toast to Rosé All Day!