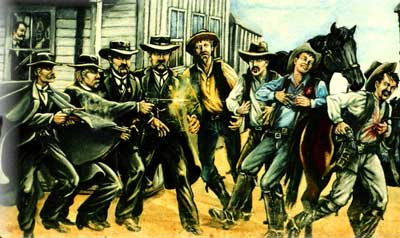 Shoot Out at the O.K. "Wine" Corral
One of the pleasures I have had, as a member of the Wine Society of Texas, is helping to organize interesting events involving wine and food. Because the WST is a 501c3 non-profit, educational organization, these events cannot be mere wine parties. WST has made a concerted effort to make these events educational….an actual learning experience, in a comfortable social setting.
A truly eye-opening experience was when we brought together about 55 people encompassing a wide cross-section of wine experience and tasting skills at the Culinary Institute Marie and Alain LeNotre in Houston for a Texas French Wine Shoot Out. In this head-to-head competition, the best Texas Merlot and Cabernet-based wines and blends were tasted against a selection of quality French Bordeaux wines.
The Texas wines were selected based on two major Texas wine competitions – The Houston Classic and the Lone Star International Wine Competition in Grapevine Texas. The French Bordeaux wines were selected by a local distributor based on French wine of comparable price point and quality. In terms of price point, the French wines actually came in on average 25 to 30 percent higher than the Texas wines.
To make for an "Even-Steven" Shoot Out, the identities of all wines were concealed from the tasters. Local foodie and writer, John DeMers, presided over the competition.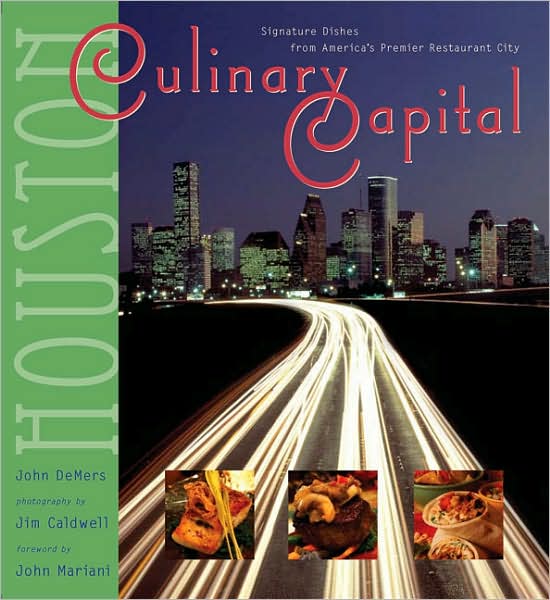 Now, you may be saying to yourself, "Are you serious? How can this be? Texas wine going up against the French?" But, this is not as bizarre as you may think. Texas and France have a wine connection that goes back over 100 years to the late 1800's.
In the late 1800's, the French vineyards were being devastated by a blight called Phylloxera, a soil louse that invades the root system of the grape vines and eventually kills the vine.
One of the best-kept secrets of the wine world is that Texas actually came to the rescue.  Thomas V. Munson, a Texas agriculturist who experimented with cultivation of over 300 grape varieties, provided an improved, more resistant rootstock onto which the French could graft their vines.
For his contribution to the French wine industry, T.V. Munson was given the Legion of Merit, their highest civilian award.For more information on T.V. Munson and his Texas wine legacy, go to: http://www.tvmunson.org/index.htm
With this bit of wine history in mind, the judging lasted about two hours which gave all of the attendees ample time to taste, compare, think and cast their votes. The ballots were counted and tallied two ways: First, based on the most first place votes and then based on the most total votes including 1st, 2nd and 3rd place categories.
The "Big Surprise" of the event was that Texas wines received five out of the top six spots in the Shoot Out. Even the French and Franophiles that attended event were amazed at the quality of the Texas wines. Moreover, they were surprised that they had enjoyed and actually voted for some of the Texas wines.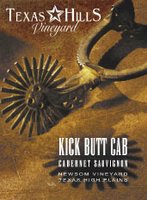 The most total votes were cast for Texas Hills Cabernet Sauvignon made in Johnson City. Texas Hills wine maker, Gary Gilstrap, calls this wine his "Kick-Butt Cab" for a good reason. It has an intense black garnet color, with a spice-filled aroma.  As Gilstrap says, "The flavors of black berries and black cherries come through like a jackrabbit jumping fences."
Second place went to Becker Vineyards Cabernet Sauvignon Reserve made in Stonewall near Fredericksburg. The Becker's have made a name for themselves for making quality wines that include some of the best Cabernets, Bordeaux blends (Claret) and Vintage Port in the state.
Becker Reserve Cabernet produces essences of chocolate, dried cherries, espresso and spice.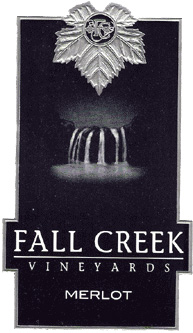 Fall Creek Reserve Merlot placed third based on first place votes. Fall Creek Vineyards is located in Tow, Texas, near the Texas BBQ capital of Llano. This Merlot, while being a big wine, is also soft, easy-drinking and silky smooth. It is loaded with bright cherry and plum fruit flavors. Even if you are not a red wine drinker, this might be a good place to start.

The only French wine of the six entered in the Shoot Out to win an award was Chateau Canon Moueix Canon Fronsac – Bordeaux France.
This wine is a very important winner since the Chateau is owned by the same producer that makes the famous Chateau Petrus (acknowledged to be one of the most exclusive – and expensive – wines in the world). As most wines in this locale of Bordeaux, it is based on the Merlot grape and had a perfumed berry and cherry aroma with medium body with light tannins and a light, fruity finish.
The wining Texas wines should be available at retail stores statewide such as:
Spec's – http://www.specsonline.com/
Houston Wine Merchant – http://www.houstonwines.com/
Central Market – http://www.centralmarket.com/cm/index.jsp
The more readily available wines made by Becker and Fall Creek may also be found at Kroger Signature Stores.
Sit back and Toast at a Rising Star…..