Days of Wine & Movies….Ultimate Pairings
Recently, the award winning movie, "Sideways", brought to moviegoers a plethora of wine-speak woven around two central characters and the complexities of their life and personal flaws. This "crossover" movie brought to my attention something that I learned while accompanying two very intelligent and imaginative children through adolescence and into their productive artistic careers…..
Moviemakers, like all good artists and winemakers, aspire to achieve originality and multilayered complexity in their creations. These creators oblige us to use a multiplicity of senses in the process.
In wine tasting, the senses are predominantly taste and smell, in a movie, they are primarily visual and aural. Yet both play in what has been called "Cinéma de l'Esprit"….."The Cinema of the Mind".
With this approach, the movie voyeur can connect with a central theme that becomes interwoven with the complexity of the movie's characters. With wine, the winemaker also uses a central theme….the winemaking style that then interweaves with a supporting cast of aromas and taste characteristics as the usual suspects.
Motion pictures, as wines, are often described by their complexity, their flaws, and use of dark and light nuances, along with their chilling acidity or calming sweetness.
As an art form, movies attempt to step out in new directions, bringing new individuality to topics and characters that have been a part of humanity through millennia. Likewise, wine has a 4,000 year history over which winemakers have constantly been redefining and reinterpreting the essence of the grape, the figurative Canvas in a Bottle, to please their awaiting audience with the release of each new vintage.
So, to my palate….food, wine and a movie can create an ultimate pairing of visual, aural, olfactory and tactile sensations. Below, you will find a selection of wine, food and movie pairings.
So, get a bottle of wine and a few munchies or, as my wife and I do, fix a specially paired meal to complete the experience. Then, start the DVD machine, pour a glass of wine and enjoy.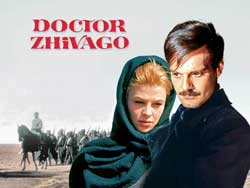 Oak-Aged Chardonnay
All barrel fermented and malolactic treated, this alluring wine exudes richness and complexity, with a quality of ripe fig, passion fruit and vanilla and a soft undertone of sexy, buttery creaminess.
Pairings:
Food – Buttery grilled fish or lobster.
Movie – "Doctor Zhivago"; who says you can not reverse taste, i.e. dark wine to white wine, and enjoy it? Omar Sharif as Zhivago achieved it with Julie Christie (the blonde Lara) after marrying the brunette Geraldine Chaplin in this chilling life chronicle. Give this combo a try. If not, the wine will also go with buttered popcorn.
Sangiovese-Cabernet Sauvignon Blend (Super Tuscan)
The wine is well extracted with big fruit character. It has a supporting cast of tannic structure, acidity and mouthfeel, all as exquisite ensemble. Essences abound in this exciting, "manly" wine including black current, olive and anis.
Pairings:
Food – Mediterranean beef dishes with tomatoes and olives.
Movie – "Patton"; this movie has the bigger than life grandeur to stand up to this big bold red blend. Watch General Patton look over a battlefield in Italy. You can feel his lineage direct from one the great Julius Cesear Centurian leaders and his battles of yore.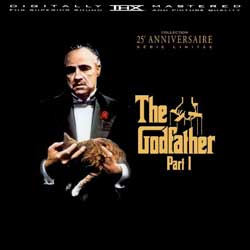 This wine is a is the true pasta-and-red-sauce wine of Italy. For years it was considered of secondary or tertiary importance. It is a fruit forward wine, mellow yet crisp with acidity having aromas and flavors of Italy – red and black fruit with a zest of Italian herbs.
Pairings:
Food – Meatballs, Italian sausage, garlicky tomato sauce, and pasta…..and lots of it.
Movie – "Godfather – Part I"; Clemenza teaches young Michael Corleone how to make spaghetti sauce for the "family" gone to the mattresses.
Pinot Noir (Red Burgundy)
Deep red-purple color and rich extraction come from the classic Burgundian grape – Pinot Noir. This wine has a dark side like a entering a smokey room with a character of red fruit, leather, game meat and with a hint of brick coloration achieved from years of bottle aging, while retaining its pleasant aromatics, acidity and supple yet silky structure.
Pairings:
Food – Grilled lamb chops.
Movie – "Sunset Boulevard"; this 1950 film noir classic with Gloria Swanson as actress Norma Desmond has aged like a vintage wine and its deep dark plot improving with each showing. A classic pairing made in Holleywood – Film Noir and Pinot Noir.
Muscat Canelli
A rich, semisweet wine made from the Muscat grape exhibiting lush aromatic qualities including fresh flowers and musk, accompanied by exotic flavors of mandarins and apricots accompanied with a refreshing "breeze" of effervescence.
Pairings:
Food – Mediterranean poached sole accompanied with dates and citrus.
 Movie – "Lawrence of Arabia"; historical epic centered in Arabia not far from where, in ancient times, Muscat and other wine grapes got their start.Struggles throughout history test both man and grape.