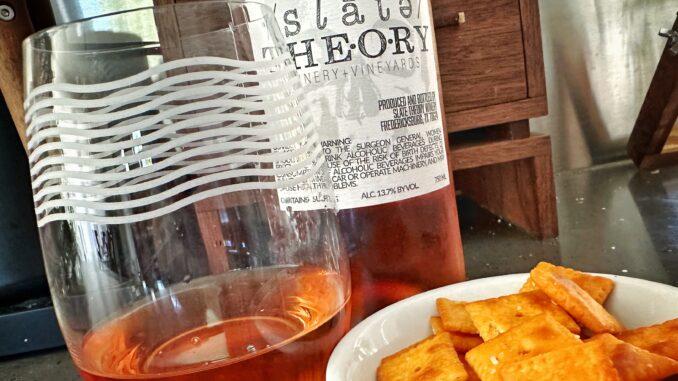 Historically grown in fog-topped hills of the Piemonte region of Italy, Nebbiolo is the grape of Barolo and Barbaresco. In fact, one explanation for the name Nebbiolo derives from nebbia, the Italian word for fog (*see footnote below for more name derivations). There is one fact, however, Nebbiolo is rarely grown anywhere else in Italy or anywhere else in the world.
Now, think of a Rosé of Nebbiolo and you will experience the rarest of the rare Nebbiolo grape hardly ever seen anywhere in the world, all the while grown and made into wine right here in Texas. This is precisely what we have in our tasting stop today at Slate Theory Winery and Vineyards located between Johnson City and Fredericksburg along the Route 290 trail in the Texas Hill Country.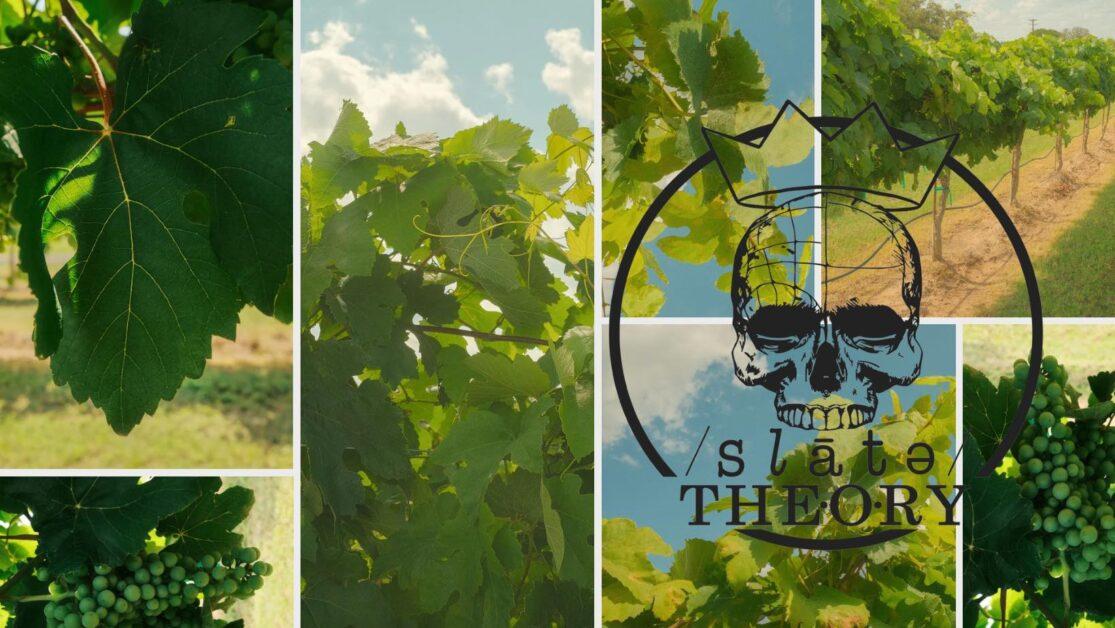 The mere fact that we have Nebbiolo in Texas is news. While Nebbiolos have a reputation is for producing unforgivingly tannic red wines in their youth but that eventually develop an unusual combination of "red berries, tar, mushroom and roses" nuances in the glass. All this, if not unusual enough, the Nebbiolo that we have today was produced by Slate Theory Winery and it seems to fit right in this year as a gentle, inviting and soothing poultice for this year's blistering heat.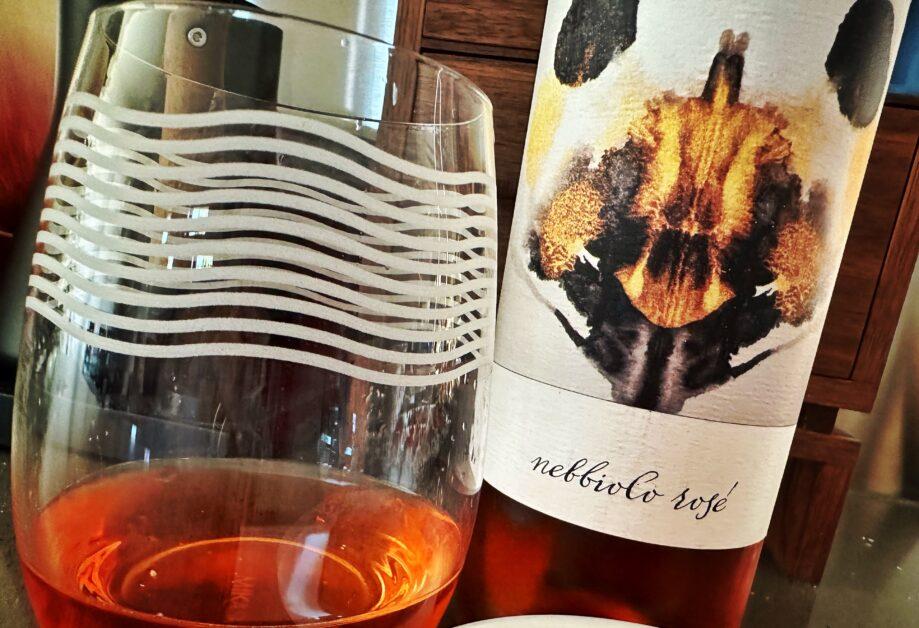 Slate Theory Winery, 2022 Nebbiolo Rosé, Texas High Plains
The label and the winery website gives nary a clue about this wine other than the grapes are from Texas High Plains appellation in the northwest fringes of our state which aligns with my knowledge where this wine-in-grape-form started. One educated guess (and after trying to find out, it's still only a guess) is that it might have come from Paka Vineyards near Brownfield or possibly from another adventurous vigneron's vineyard. [VT Blog Update – I found out from a response to my Facebook posting that this Nebbiolo came from the Lahey Vineyard. Thanks David Newitt.]
With a delightful, very pale pink-and-organize-tinged color, the nose shows an intriguing mix of sweet floral scent, mineral and green herb. On the palate it's delicious, cherry-inflected and savory, crisp with pleasant acidity and fine skin tannins to add texture and weight. In this form. Nebbiolo makes for a very versatile food wine, ready to accompany and refresh your Fourth of July delights like pork ribs, sausages and even steaks.
If it weren't Fourth of July, this Nebbiolo Rosé can also handle tapas, grilled or sautéed vegetables, seafood, spicy Asian food, and (Oh Yes!) don't forget Charcuterie.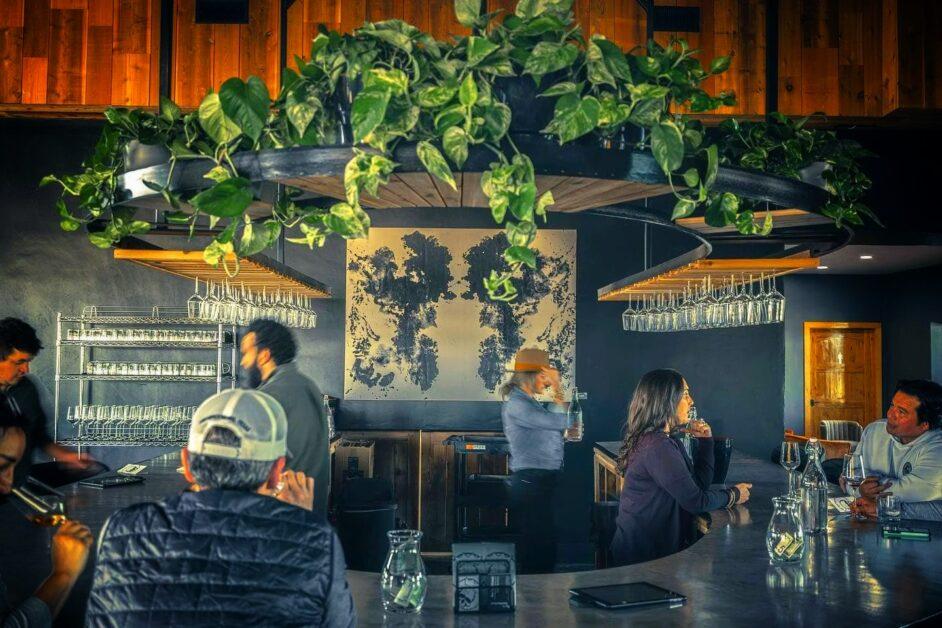 More About the Winery and the label
In their own words, "At Slate Theory winery we take pride in our uniqueness. This pride extends from our uncommon, artistic styling, to our impressive underground cellar, and includes our one of a kind wine making philosophy. We use 100 percent Texas, high quality fruit from our Estate Vineyards and reputable growers. Experimentation with this fruit in smaller quantities allows us to find the perfect balance between tannins, acidity, and alcohol."
The winery's labels are centered somewhere between interesting and bizarre, yet very introspective both for the wine and the imbiber. The Nebbiolo Rosé, like the other single varietal wines from Slate Theory Winery, comes labeled with their own Rorschach test. The label image is a psychological projection subject to a variety of interpretations.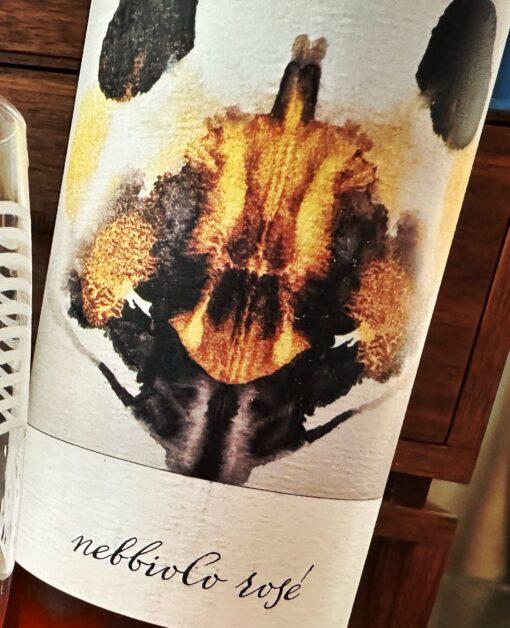 For me, I see two eyes that are looking back at me that signal that the wine is actually trying to evaluate me while I'm doing the same to the wine. In the middle, I see a Native American with outstretched arms riding a motorcycle on a black asphalt road. Now, what that all means, I do not rightly know. I suggest you pick up a bottle of Slate Theory Winery's Nebbiolo Rosé for yourself and give both the wine and the wine label Rorschach test a try and see what you think. Anyway…. Have a joyous and safe Fourth of July holiday. Remember to "Sip and Savor Texas".
— — — — —
*While Nebbiolo is thought to derive its name from the Italian nebbia or Piedmontese nebia, meaning fog, alternative explanations refer to the gray-blue, fog-like veil that forms over the berries as they reach maturity (see below), or that perhaps the name is derived instead from the Italian word nobile, meaning noble.