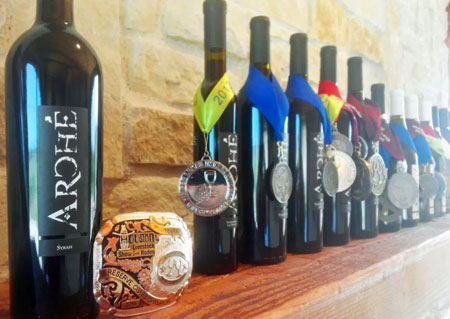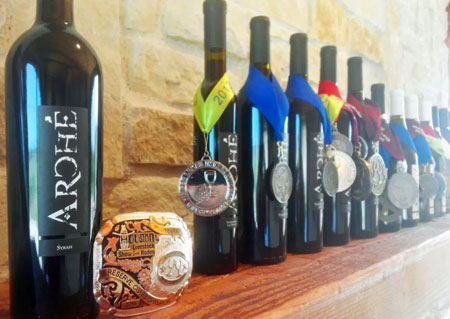 Savor North Texas: "Big Red" Wine Country and More
"Things are really happenin' up here in North Texas," says Gabe Parker owner of Homestead Winery locations in Ivanhoe, Denison, and Grapevine. "This area's gaining a reputation for being 'Big Red Country' with new vineyards and wineries going up left and right." He suggests the big red regional wines that are showing well are led by Syrah – that is not the case in better-known wine regions of Texas. Parker is quick to add, "There are other excellent wines made up here, too – both reds and whites. Just travel around and you will find your favorite. Ya know, I'm particularly partial to my Malbec."
Parker's "Big Red Country" is a broad arc of Texas bounded by the Red River to the north that runs from Saint Jo in the west and eventually bending south past Tyler in the east. Best of all, the DFW Metroplex is smack dab in the middle of it. This gives locals and those flying in for a little "wine tourism" easy access to a host of wineries and wines with the ability to taste and find their favorites.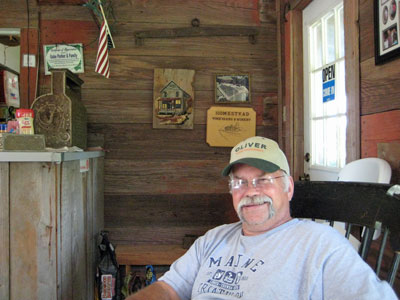 To make these regional wineries even more approachable there are several wine trails as found in the current Edible Dallas & Fort Worth issue (click here). These trails are closely associated groupings of wineries that hold joint events. In essence, they create a tourist destination and multi-winery experience larger than just one or two wineries. Some trails have 6 to 10 or more wineries. Don't worry if you can't hit at all of the wineries in a trail in one trip. Relax, enjoy, bond with the area and it will beckon you back for more.
Over in Saint Jo (Montague County), there are the nearly side-by-side wineries of Arché (pronounced Ar-kay) and Blue Ostrich. Howard Davies owner of Arché says, "We've done very well with our Chardonnay, and both wineries are very pleased with the reception we've had with another white grape – Roussanne." But, as Davies admits what might be bringing people to Saint Jo are locally grown Syrah and red blends, and Tempranillo from grapes they get from nearby high plains vineyards near Lubbock.
Moving eastward there is Brushy Creek Vineyards in Alvord (near Decatur) and Lost Oak Winery in Burleson (to the south of Fort Worth). Les Constable owner of Brushy Creek, an experimenter of sorts for Texas wine, was one of the first to identify the hearty Pyrenees red grape Tannat as a good one for Texas. Constable say, "I've been keen on Tannat for some time now. It blends well with almost any red grape. But, I've also seen people in my tasting room respond very well to my red wines made from Mediterranean grapes like Syrah, Tempranillo, Mourvèdre and Sangiovese. For those with a 'sweeter' palate, Muscat does the job."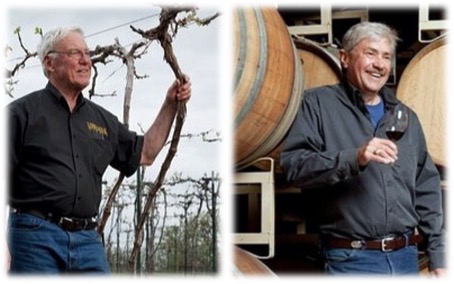 Owner Gene Estes of Lost Oak Winery reports, his patrons gravitate to wines made from two very different estate-grown grapes – red wine from Syrah and white wine from a "nouveau" hybrid grape – Blanc Du Bois. According to Estes, "Since we started in 1998, our Estate Syrah has been a consistent winner. It seems to handle the winter conditions all-across North Texas, better than it does the colder conditions on the high plains and ripens well in the heat of summer."  Lost Oak Blanc Du Bois is made into dry or semi-sweet white wines. Having one of the northern-most 'Blanc' vineyard in Texas (most are closer to the Gulf), Estes feels that his grapes hang on the vine longer adding complexity to the wine lending floral and citrus nuances.
Just a short drive southwest to Comanche is Brennan Vineyards. Brennan Vineyards makes some of the best Texas Tempranillo, that is closely followed by its other reds: Cabernet, Nero d'Avola and the pleasing, but occasional Estate Syrah. Despite these offerings, winemaker Todd Webster admits, "The white grape Viognier has been the marquee wine for us ever since 2008 when the Houston Rodeo wine competition awarded it Best Texas Wine."
Bouncing up to Grapevine, Bingham Family Vineyards, have a tasting room for their private-labeled wines. Co-owner Betty Bingham says, "Our big sellers are 'Dirt Farmer' (a red-blend of Tempranillo, Merlot, Dolcetto, and Cabernet Sauvignon), and 'Cloudburst' (a white made with Trebbiano, Vermentino, Roussanne, and Viognier) along with several single-varietal wines like our Vermentino are our flagship wines." These blends and varietal wines come from our winegrower vineyards located on the high plains that have an incredible selection of red and white grape varieties.
A quick stop eastward finds family-owned Eden Hill Winery in Celina. Co-owner Linda Hornbaker indicates good success with red wines like Aglianico and Tempranillo, but says, "Our winemaker son Chris has produced shining stars in white offerings of Roussanne, Marsanne, and an Albariño blend. These are favorites for us because of their versatility and the ability to improve with age, either oaked or unoaked, sweet or sparkling."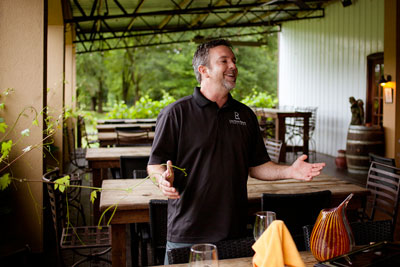 At the eastern edge of this North Texas swing is Pittsburg where Los Pinos Ranch Vineyards co-owner Gerald Jones offers a selection of red wines made from Italian varietals like Sangiovese and Montepulciano and what he calls, "a lighter, Pinot-style red-blend" Texican made from these same grapes. Jones admits, "These grapes come to us from some of the best Texas high plains growers. We have decided to dedicate our local estate plantings to Blanc Du Bois." Like Estes at Lost Oak, Jones attributes success with 'Blanc' to the northern reaches of the state and has used it to make his 'Blanco Grande' that recently received out of state recognition.
Arcing southward to the Tyler-area find Kiepersol Estate Winery that owner Marnell Durrett calls the 'Bordeaux of Texas' for her winery's record making award-winning red wines from Bordeaux red grape varieties like Cabernet, Merlot, Cab Franc and Malbec. But, there also needs to be a special shout for their Syrah, too. When asked how Kiepersol's Bordeaux moniker came to be (in a part of the state where fruit growing and raising chickens might have been considered by many a smarter option), Durrett said, "Maybe, chalk it up to naivety; most people didn't believe that we could do it. But, my Dad and I have been good enough farmers to create the terroir we wanted here. We worked out ways to make these grapes thrive on our 60-acre East Texas estate."
These are but a few of the many winery stops possible in North Texas. Check out the recent story about this often underappreciated part of Texas wine country complete with trail maps and 'specialty of the house' recommendations at each winery. Then, get in the car, hit the road and savor what North Texas has to offer.