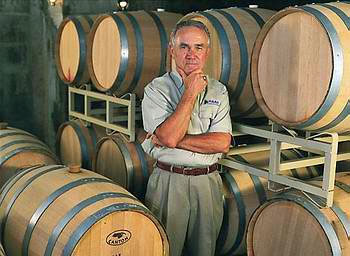 VintageTexas Sunday 'Cyclopedia of Wine: Madeira
The Portuguese island 400 miles into the Atlantic Ocean off the coast of northern Africa. Wines have been produced on this island since around the fifteenth century. However, this winegrowing and winemaking location gained distinction for the fortified wines enjoyed in colonial America. British officers returning from American brought the taste for Madeira back to England. The feelings about Madeira wines in America were so high back then that, five years before the more famous Boston Tea Party, a riot was staged on the Boston docks when the British imposed a tax on Madeira wine. Madeira wine was used in America to toast the Declaration of Independence and the presidential inauguration of George Washington.
Today, Madeira may be one of the most neglected of the world's fine wines. However, in Texas one man has made Madeira wines his passion. Raymond Haak at Haak Vineyards and Winery (www.haakwine.com) in Santa Fe, Texas, makes two styles of Madeira, one based on the Lenoir grape (also called Jacquez) and another on Blanc Du Bois.
Haak Madeira Jacquez
Haak Vintage Madeira is made with 100% Jacquez grapes, grown in the Gulf Coast Region of Texas. It has a deep, caramel color, as well as aromas of coffee, caramel, walnuts and plums. These flavors are rich and balanced, with a long, sumptuous finish on the palate.
Haak Madeira Blanc Du Bois
Made from the white grape, Blanc du Bois, this wine opens up in the glass with aromatic fragrances of dried apricots and peaches covered with caramel. This sensation follows through on the palette with soft, buttery caramel coated apricots and peaches with a soft hint of green tea and fresh lemons.
Both Haak Madeiras are made using the traditional "Estufagem" (es too FAH jem) process, where the barrels of wine have been "madeirized" in a heated cellar especially constructed in the Haak Winery. The temperatures of the wine in the Estufagem average between 102°F to 106°F and the wine is aged under these conditions for up to six months.
Food to Pair with Madeira
Madeira is a delightful match with cheese, and works well as a pre-dinner sipper. The heavier Madeira's also work well as dessert cordial. Madeira can also be used as a cooking wine for savory dishes and dessert sauces. Poultry and mushrooms go excellent with Madeira, as well as cheeses such as Fontina.