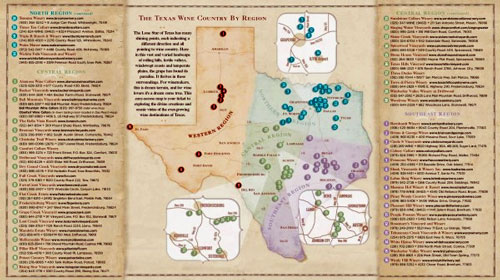 Write Off the Vine: Texas Wine News – Texas Wine and Festivals Expanding
Amazon Expands Wine Sales to Texas
Peter Faricy, vice president for Amazon Marketplace, said, "We're very excited for Texas wineries to share their highly-ranked selection with our millions of customers through the Amazon Wine store. Our customers tell us they enjoy our wine-country selection combined with the convenience of finding detailed wine information in one place. We want to connect customers with wineries around the country and provide a destination where they can learn about and purchase wines directly from wineries on the platform they trust."
More: http://www.texaswineandtrail.com/amazon-expands-wine-sales-to-texas/
— — — — —
2013 Hill Country Wine & Music Festival: Texas Wine Tasting and Food Pairing Evening – April 26th
Texas Wine Tasting and Food Pairing Evening with book signing by Chef Terry Thompson Anderson and writer/author Dr. Russell Kane will raise funds for the Texas Center for Wine and Culinary Arts slated for construction in Fredericksburg, Texas.
Perhaps you've heard about the last year's Hill Country Wine & Music Festivals first time wine and food pairing event (check here). It was a night of fine outdoor dining, live music and excellently paired Texas wines with Chef Terry Thompson Anderson and writer/author Dr. Russell Kane providing their interesting stories about what made the wine and food match.
More: https://vintagetexas.com/?p=9206
— — — — —
Granbury Wine Walk April 26-27th
Situated in picturesque downtown Granbury, the 4th annual Wine Walk showcases Texas wine (15 wineries!), food, music and art at its finest. Stroll to outdoor booths for wine tasting and Texas cuisine; enjoy live music and a wine-themed art show and sale from the Lake Granbury Art Association (www.granburywinewalk.com).
WHEN: Wine Walk will be on Friday and Saturday, April 26-27, from 12 p.m. to 8 p.m. | "Sip & Savor" VIP kick-off Eventwill be on Thursday, April 25, from 7 p.m. to 10 p.m.
More: http://www.texaswineandtrail.com/granbury-wine-walk-april-26-27th/
— — — — —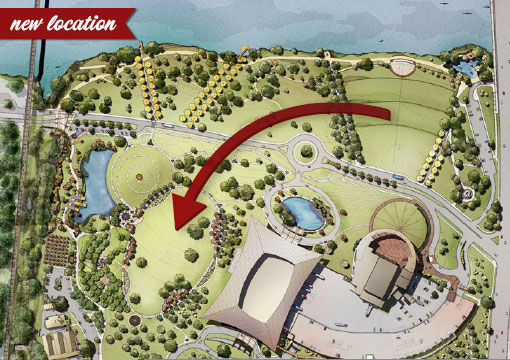 Austin Food & Wine Festival April 27, 2013: Texas Wines – Ready for the Main Stage
The 2013 Austin Food & Wine Festival is coming up fast and on Saturday morning April 27, 2013, a distinguished panel, a selection of gold medal wines and over a hundred participants will come together for a guided tasting at this year's festival.
I will curate this tasting of Lone Star vino alongside premiere wine talent from the Lone Star state and beyond. This talent will include Austin's advanced and master sommeliers Devon Broglie, Craig Collins and June Rodil, and FOOD & WINE Magazine's Executive Wine Editor, Ray Isle. They will lend their expertise to this delicious discussion.
When commenting on his participation in this panel Ray Isle said, "As an expat Texan stuck in the wilds of New York City, the opportunity to come back to Austin and taste & talk about six great wines from my home state is one I look forward to pretty much all year long. The fact that I can run off with the leftover bottles and drink them with some worthwhile barbecue afterward doesn't hurt either….Not that I'd ever break the rules and do that, of course."
More: https://vintagetexas.com/?p=9102
— — — — —
From the Ground Up – Texas Wine Industry
"It's a matter of trying to find the right varieties of grapes that really grow in the right regions of the state," says Texas A&M Vice-Chancellor and Dean of Agriculture and Life Sciences.
"When you look at a hybrid grape variety like we have here, Blanc Du Bois, it was bred by the University of Florida, and it has resistance to Pierce's Disease and other fungal diseases, so it grows very well. It flourishes in this area, and makes very good wine," says Texas A&M Agrilife Extension Vitaculture Program Specialist Fritz Westover Fritz Westover.
More: http://www.kbtx.com/home/headlines/From-the-Ground-Up—Texas-Wine-Industry-203760721.html
— — — — —
Wine Curmudgeon: Texas wine — 10 years after (part II)
Much has changed in the Hill Country wine business over the past decade that little has to do with the quality of the wine. The tasting rooms are more modern, more California in style and quite sophisticated; gone is the old "Mom and Pop, welcome to our dining room and have some wine" feel that was so common then.
Also new: tasting fees, which were unheard of a decade ago. Because, frankly, no one would have paid them. Consumers are also willing to pay top dollar for Texas wine. Few of the wines in the eight wineries I visited cost less than $20, but given the crowds, no one seemed to mind.
More and link to part 1: http://www.winecurmudgeon.com/my_weblog/2013/04/texas-wine-10-years-after-part-ii.html
— — — — —
2013 Lost Pines Wine Fest Preview
The inaugural 2013 Lost Pines Wine Fest is Saturday, May 11, 2013 from noon – 6:00 p.m. at the Bastrop Brewhouse in Bastrop, Texas. All proceeds from this event will go to the Boys & Girls Clubs of Bastrop County.
The festival is partnering with the Bastrop Brewhouse to establish a great event they hope will turn into an annual event. The communities of both Bastrop and Smithville have been very supportive of the event and they are encouraging people in the area and from afar to enjoy a nice afternoon tasting good wine, music, and food.
More: http://txwinelover.com/2013/04/2013-lost-pines-wine-fest-preview/
— — — — —
Texas Wine Gal: Pontotoc, Texas
Ever heard of it? You will soon. Carl Money and his family, which owns Pontotoc Vineyard, have big plans to turn this small section of a beautiful Texas highway into a Texas wine destination.
Read the front-page San Antonio Express News story by Jennifer McInnis who provides a great overview of the winery, its history and what's to come.
Our group headed to Pontotoc to see first-hand the property and hear from Carl about his plans. Carl, his wife Frances and his uncle Ronnie (who runs the vineyard with the detail of a hawk) graciously welcomed us to their place, even putting us up for the evening in their several-bedroom home on the property (which has terrific potential to be a future B&B).
More: http://texaswinegal.tumblr.com/