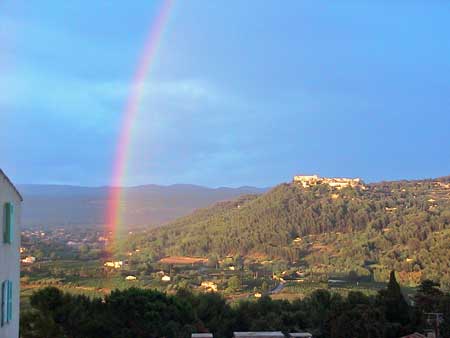 From Mediterranean Shores to Mason County Sands:
Act I – A French Connection
In the 6th century BC, long before any of the major wine producing regions of France had been established, the Phoenician Greeks landed on the rocky Mediterranean shores near Marseilles in southern France. They brought with them their civilization, commerce, and grape vines for local wine production.  The estuarial conjunction of the Rhone River with its access to the open sea was a convenient transfer point that helped establish a fledgling wine culture in the area.
The Romans came later with their devotion to wine and overlaid their empire upon this region pushing vineyards farther inland and up the local hillsides in the vicinity of what is now the village of Le Castellet. This historical picture can still be seen today in the small Appellation in southern France called Bandol.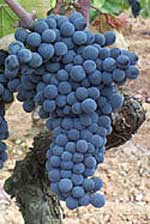 Bandol was almost relegated to a meager historical footnote following the great phylloxera devastation of the vineyards in France that occurred during the late nineteenth century. At that time, the area's centuries old tradition of viticulture was nearly lost when its "classic" varietal of bygone times was cast aside and the region was replanted with high yielding, lower quality grapes. However, in the late 1940s mainly though the efforts of a few local viticulteurs, the tradition of the olden days was returned and fortified legally as Bandol AOC (Appellation d'Origine Controlee; www.vinsdebandol.com). This action brought with it strict requirements to again base wine production on the region's historic and classic grape varietal – Mourvedre. 
The reputation of the olden Mourvedre-based wines of Bandol were described in publications as far back as the eighteenth century in the strongest of French terms: "Loyauté, Finesse et Ardeur" for their loyalty to the local terroir, fineness of wine character against any, and fervor of the growers and winemakers for quality in this petite region near the southern French coast.
But, why focus on one of the smallest appellation in all France? Surely, there must be wine regions of greater significance to be addressed. Remarkably, Bandol has aspects that are starting to connect with fellow viticulteurs half the world away in central Texas.
While sitting down to a recent dinner tasting at Sandstone Cellars (www.sandstonecellarswinery.com), winemaker and grape grower Don Pullum related, "I am amazed at the similarity of the terroir of Bandol to what we have right here in the 'Hickory Sands' of Mason County, Texas." At first glance, this seemed like a stretch, but the more I dug into the terroir and listened to Don expound, the more sense this connection started to make.
Having personally walked the vineyards of Bandol, I have experienced its terroir; diverse yet with the best vineyard locations reposed in yellow-orange sandy soils formed through natural erosion of the uplifted bed-rocks formed during the cretaceous epoch over 100 million years ago. Interestingly, the main 'ingredients' of the Bandol appellation usually cited are its aridity (on average only 20 inches of rain a year) and its noted sandy soil that is mineral-rich but low in fertility, very much in keeping with Mason County conditions.
Don explained, "The Mason County Hickory Sand is iron-rich, yielding the characteristic orange color that led to its name. These quartzite sands are rich in trace minerals, but lean in organic content. Most of these sandy soils are shallow to medium in depth and lie above a layer of dense clay over sandstone. Mason farmers have a long tradition of producing a range of crops, and have now discovered a new one, wine grapes."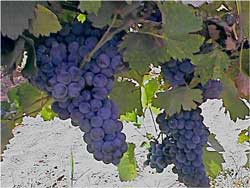 What makes this terroir so special can be seen in the wines of these regions. Don continued, "There's a growing bit of evidence suggesting wine grapes like Mourvedre grown in the intense sun in Bandol, Spain or Texas on such mineral-laden, sandy soils produce intense and highly aromatic wines. I believe that the Sandstone Cellars wines, being small batch, terroir-driven wines like those in Bandol, reflect their local character dominated by their ripe fruit and bouquet.  As in Bandol, I specialize in red blends made with Mourvedre and other Mediterranean varietals. I seek particular floral and spicy components that overlay rich red to dark fruit qualities depending on the grapes in a particular year's blend. At Sandstone Cellars, our wines are of a similar style, varietal character and intensity as those in Bandol."
So, I decided to put this premise to the test with all the suspense of a two act play.
Act 1 – A French Connection
The stage was set for the first act last December, two days before Christmas, when I made arrangements for a tasting with Gabriel Mata, a relation-to-a-friend of mine, Jean-Paul Girard who retired to his cottage in Bandol. Gabriel indicated that he and his business partner at Bandol Wines (http://www.bandolwines.com) were importing and wanted me to taste the wines that Jean-Paul helped them select. This tasting would help give them verification that the wines had a quality and style of potential interest to Texas wine consumers.  We met up at Gabriel's home for the wine tasting that included selections from Domaines La Laidiere, Sorin and La Suffrene.
Gabriel opened several bottles as a prelude to our main performance. They included several whites, rosés and an interesting Syrah-dominated Cote de Provence. It was obvious that the wines were well made, exhibited local terroir and the character expected from wines of the French Provence region.  My initial feedback was that Gabriel received good advice from Jean-Paul for their wine selections. 
With this setting, the curtain opened for the lead performers of the evening: 2004 Domaine Sorin, and 1996 and 1998 Domaine La Suffrene all sporting the Bandol AOC moniker. This insured that that they were Mourvedre-laden (more than 50% Mourvedre) playing off a supporting cast of Rhone varietals (Syrah, and Carignan). My abbreviated tasting notes for these wines are below:
Domaine Sorin – At five years, the 2004 was still a youthful wine with well-extracted, bright-purple fruit and floral aromatics; taste of dark berries and a spicy finish of black pepper.  As Gabriel tasted this wine, he first talked of the hand picking requirement for Bandol AOC designation. However, his conversation quickly went to the young wine's capability for graceful aging, when he related "This wine will take its lead from the women of Bandol, and then he cast a loving glance to his wife in the room nearby".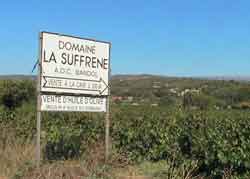 Domaine La Suffrene – These wines had us anticipating the aged qualities that wines from Bandol possess. The immediate perception from the pour of the 1996 vintage was the wine's deep garnet color followed by ethereal mature aromas of wet earth and truffles superimposed over the still dazzling dark and crisp fruitiness.  By comparison, the 1998 was similarly full bodied but more fruit driven and complex with exotic, almost tropical fruit aromas and rich dark flavors of cassis, red plum mixed with espresso and licorice. Both wines were stellar giving a true indication of the vast aging potential of wine from Bandol and from their "patron" grape – Mourvedre.
When things had settled down a bit, I presented a bottle of wine that I brought and asked my hosts to accept a taste of a wine from a different locale, but with kindred DNA and terroir to Bandol. It was the 2006 Sandstone Cellars III, a red blend from Mason County Texas, consisting of over fifty percent Mourvedre conjoined with Primitivo and other red Mediterranean varietals. It gave an impressive showing that caused Gabriel to comment about its comparable color, fruit intensity and aroma to that found in the 2004 Domaine Sorin Bandol.
Following this tasting, Gabriel gave me two additional bottles of his Bandol wines to taste on my own.
These gifts gave me a seed of an idea and before I realized it, Don Pullum and I had set-up Act 2. It was a dinner and tasting at Sandstone Cellars with Don and his cohorts-in-wine, Manny Silerio and Scott Haupert. The stage was set for an intimate gourmet dinner with a combined Mason County and Bandol wine tasting in the winery's adjoining B&B.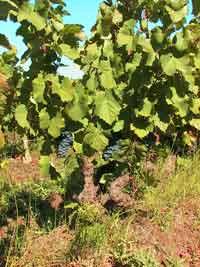 While preparing for the Act 2 Bandol tasting, I reviewed notes and photographs taken during my 2004 trip to Provence that served as the inspiration for my first VintageTexas Blog posting (See: https://vintagetexas.com/?p=1). Little did I remember during the tasting with Gabriel that five years ago I was in fact standing in the La Suffrene vineyard in Bandol (see photo above; a senior moment surprise). 
Flashback: The most memorable aspects of my Bandol vineyard experience was seeing the sturdy (and gnarly) Mourvedre vines proudly supporting weighty bunches of grapes without the aid of wires or any type of trellis system, the orange rock-loaded sandy soil at their bases, and the high hilltop outcroppings of limestone on the horizon hilltops. Back then, little did I know that there was a remarkably similar element of this terroir closer to home in the Hickory Sands of Mason County Texas.
Next: Act 2 – Seeing, Tasting and Comparing Terroir