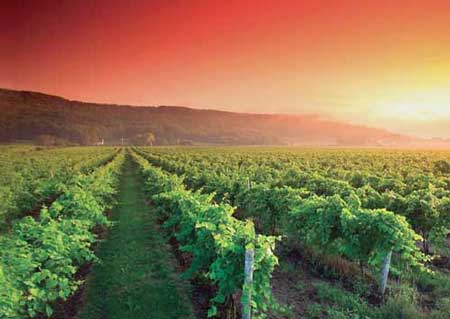 Texas Wine Country? Vineyard Tour and Wine Tasting 2011 in South Texas and the Rio Grande Valley
In cooperation with Texas Department of Agriculture,Texas AgriLife Extension, USDA-ARS
Where: Rio Farms, Inc. in Monte Alto, TX
When: Saturday June 18,2011, Time: 3:00p.m.- 8:30p.m.
Phone: (956) 262-1387, FAX: (956) 262·1138 Email: rfiresearch@hotmail.com
Are you in south Texas or the lower Rio Grande Valley? I bet that you didn't know that you're in a hotbed of Texas wine growing activity. Interested in joining the Texas wine growing scene?
Well, this is your invitation to attend this year's "Growing Wine Grapes and Tasting Wines Made from Grapes We Can Grow Here" Seminar.
Besides being educational, the meeting should be excellent entertainment for anyone with a passion for growing things (and especially grape growing) and/or passion for what is turning out to be some darn good wine from grapes like Blanc Du Bois and Lenoir (aka Black Spanish) that actually like all the heat and humidity that Texas has to offer.
After a short orientation beginning promptly at 3:00 p.m. there will be presentations on the agronomics of wine grape production. We will then tour vineyards that illustrate the agronomic topics that were discussed. Meeting participants will be allowed to taste a grape or two of varieties that are in the wine of the festival.
Following the tour, you will return to the auditorium for Dr. George Ray McEachern's talk on Texas vineyards of the past 30 years.
This will transition the meeting to the "Wine Festival". Several wineries will be offering 1 oz. samples and selling wine by the glass or bottle. The winemakers will be present to discuss their vintages and winemaking. Amateur winemakers Jerry Watson and Dr. Ray Rodriguez will have samples of their talent and discuss amateur winemaking for those with this passion. The food for the event is again under the direction of Pamela Scott.
We hope that you will be able to adjust your schedule to attend what undoubtedly will be "the highlight of the social season in Monte Alto, TX" and maybe Texas's whole lower Texas Rio Grande Valley.