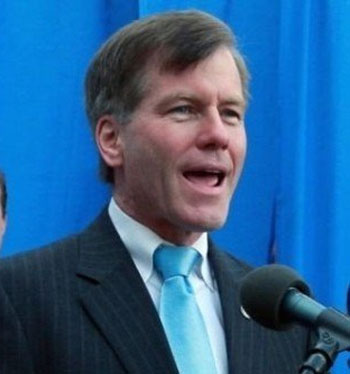 TX Gov. Perry check this out: VA Gov. McDonnel's Plan Includes Jobs, Wine and Oil
Virginia's new Republican governor, Bob McDonnell, has ambitious plans for his state. He wants to put young Virginians back to work, make Virginia the first East Coast state to drill offshore, and to compete with California to become the wine capital of the United States.
McDonnell's most ambitious plan relates to Virginia's wine industry. "We are working to make Virginia wine better than California wine," he said. Virginia is ranked seventh in the United States in wine production.
The Wall Street Journal reported that the Virginia government recently supported tripling its funding to the Virginia Wine Board for marketing and research purposes.It is also reported that the Virginian Commonwealth Transportation Board has collected $3.5 million for a wine tourism project. Based on these two efforts, it is clear that Virginia is becoming serious about its viticulture program and wants consumers to view them in this light.
Virginia's First Lady is also involved. Maureen McDonnell invited several media guests to a Kickoff Celebration for the 2nd Annual Virginia Wine Week at The Wine Loft in Glen Allen Virginia. Virginia Wine Week is a government imitative to encourage retailers, restaurants, and consumers to support Virginia wine, obviously by selling and purchasing the many excellent wines crafted in the commonwealth.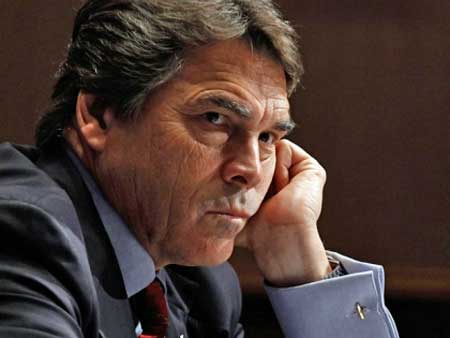 Governor Perry…What's your plan?
It's to zero out all funding for Texas wine industry, a growing $1.7 billion industry and tax generator for the state and job creator for rural Texas. Texas the fifth largest wine producer in the nation, but for how long.
Think about it for a moment….
If you are a wine consumer:
Identify and get in contact with your state representative and senator, please click the following link and enter your address:  http://www.fyi.legis.state.tx.us. Tell them how you feel.
Tweet Texas Governor Rick Perry (@GovernorPerry) and Texas Ag Commissioner Todd Staples (@Todd_Staples) with your feelings, but please be polite about it. They might not see it, but their minions will.
If you are involved in the wine industry as a grower or winery operator:
Join the Texas Wine and Grape Growers Association and become an ACTIVE member of TWGGA (don't sit back and have others do the work and ride the free ride). Get in touch with Cord Switzer (Fredericksburg Winery), Gabe Parker (Homestead Winery) or Dacota Haselwood.
Write a letter to your State Senator and State Representative or better yet call them to discuss your feelings and schedule a meeting (see link above).
IMPORTANT: Show up at the TWGGA April 13th Legislative Day in Austin, but set in advance your appointments to meet with your State Senator and State Representative. Let Cord and Gabe know about your appointments.
Read the Bills that are of concern to the Texas wine industry – SB 411, SB 438, SB 923 and very importantly HB 3289.
Be willing to show up at a hearing in the future.
— — — — –
Reading about this topic for the first time, check out this link for a little background:
Governor Perry, Don't Leave Texas Wine Behind!
https://vintagetexas.com/?p=4558
— — — — —
Thanks to @WineCompass