Write Off the Vine – Texas Wine News: January 23, 2009
In February, Austin hosts a wide-world of wines with events featuring wines from Texas and Washington, the 5th and 2nd ranked wine producing states
Grow and Taste Texas
Texas Wine and Grape Growers Association Annual Conference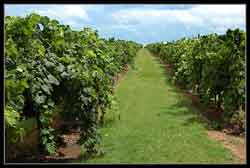 The 2009 TWGGA Annual Conference will be hosted February 18, 19, 20 & 21 at the DoubleTree Hotel in Austin on I-35 North.  
Wednesday, February 18 starts with a Legislative Action Day briefing. After lunch, gather for a group photo on the Capitol Steps then visit our Texas state legislators. The day will finishwith a Legislative Wine Tasting from 6 pm until 8 pm in the Member's Lounge at the state Capitol.
Thursday, February 19 and Friday 20 include a general and breakout sessions on subjects such as The Economic Impact of the Texas Wine & Grape Industry, Top Ten Keys to Growing High Quality Grapes in Texas, and others. The TWGGA Annual Member Meeting and Awards Luncheon on Thursday will feature Texas wine paired with a three course lunch.
The Exhibit Hall will open on Friday at 11:00 am where almost 80 exhibitors will be on-hand. Exclusive show hours will be from 11:00 am until 2:00 pm including a buffet luncheon in the exhibit hall with Texas wine; and 3:30 pm until 6:00 pm where we will host a Wine & Cheese Reception in the exhibit hall with Texas wine at the vendor booths.
Friday will conclude with our off-site Winery Dinner at Flat Creek Estate.  Come join the "Texas Star Shuttle" a luxurious passenger bus where you will be served appetizers and Texas wine on your way to beautiful Flat Creek Estate in Marble Falls!  Meet winery owners, Rick and Madelyn Naber and share a buffet dinner and a glass of award-winning Flat Creek Estate Wine and a tour of their winery.
Saturday, February 21 includes general session breakfast and break out sessions. The exhibition hall will be open from 9 am until 11 am when a drawing will be held for door prizes.  Saturday Luncheon will feature a three-course Texas wine paired luncheon with keynote speaker, Dr. Ed Hellman on Sustainable Viticulture.
Saturday Evening come to the Annual Vintner's Ball and Auction theme is Fire and Spice.  This will surely be a treat for your senses as we feature a different spice in each dish!  The reception will begin at 6:30 pm, featuring wine from all 5 regions of the state anda silent auction.  Dinner will include a five-course Texas wine paired menu with a silent and live auction that always is a crowd pleaser.
More information and registration from TWGGA at:  http://www.txwines.org/conference/ or contact Jodie Post at jodie@twgga.org or (817) 424-0570.
+++++++++++++++++++++++++++
Taste Washington. A whirlwind tour of Washington State Wines in Austin.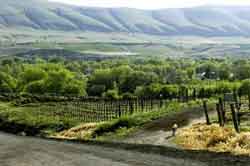 WHAT: Join the Wine & Food Foundation of Texas as we partner with the Washington Wine Commission on Friday, February 20, 2009 at the Hilton Austin downtown for a grand tasting of Washington State wines. Enjoy extraordinary wines from over 50 Washington producers and a wide selection of gourmet appetizers by local Austin chefs. Presented by The Wine & Food Foundation of Texas and Washington Wine Commission
Local Austin restaurants serving up small bites at Taste Washington this year will be Stubb's BBQ, Latin Café Austin, Dagar's Catering, Roy's Hawaiian Cuisine, Food Innovations, and Hilton's own Finn & Porter.
Proceeds from the tasting benefit The Wine & Food Foundation of Texas, a non-profit statewide organization providing education and research in the culinary and viticulture arts.
 
WHEN: 6:00 – 9:00 p.m., Friday, February 20, 2009 (consumer tasting); COMPLIMENTARY TRADE TASTING from 2:00 P.M. to 5:30 P.M. – media and trade please RSVP to mdow@washingtonwine.org)
 
WHERE: Hilton Austin, 500 East 4th Street, Austin, TX 78701
(512) 482-8000, www.hilton.com
  
COST: Open to the public – $40 Wine & Food Foundation Members, $50 General Public
 
RSVP: Reservations strongly encouraged – space limited.  For reservations or to join the Foundation, call (512) 327-7555 or register via the Foundation website: www.winefoodfoundation.org.
+++++++++++++++++++++++++++
REMEMBER: Tomorrow (Friday, January 23rd) is the last day for submitting your most romantic Texas wine moment to win free tickets to the Texas Hill Country Lovers Wine Trail at: https://vintagetexas.com/?p=408
+++++++++++++++++++++++++++
Post Your Texas Wine Events:
If you have additional Texas wine events, please post them using the comments feature on a Write Off the Vine – Texas Wine News  blog page (button at the top and bottom of the page). Make sure that the date, location, deadline and contact information are included.
Enjoy….