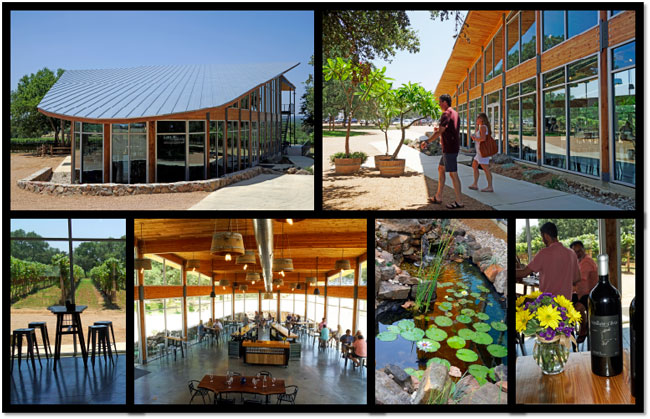 New Tasting Room at William Chris Vineyards: You'll Love this Place
Photographs by James Skogsberg
After visiting the new tasting room ad welcome center at William Chris Vineyards, I found it almost overwhelming. It is a great facility and the tasting of their wines was fantastic, starting with the William Chris Sparkling Pet-Nat. My wife's favorite wine that day, as I expected, was her traditional favorite, 2018 William Chris Mary Ruth (a blend of Muscat Blanc, Blanc Du Bois, and Malvasia Bianca). I had a tougher job to pick my favorite. When all was said and done (and tasted), my decision was the 2017 William Chris Vineyards Artist Blend (a blend of Mourvedre, Syrah, Grenache, and Tannat – a GSM+T). And, I'd also like to give a special shout out for the William Chris Vineyards cheese and charcuterie plate… it was first rate.
Everyone at William Chris Vineyards is excited now that they have opened their new 5,500-square-foot tasting room and welcome center that provides visitors to the estate with a stunning view of the WCV estate vineyard and the rolling hills beyond. The tasting room features enhanced wine experiences for club members and is now available for all guests to experience by reservation.
William Chris Vineyards creates Old World-style, Texas-grown wines. Since 2008, winegrowers William "Bill" Blackmon and Chris Brundrett have expanded the estate vineyards and partner with family-owned farms to source high-quality fruit. At William Chris, they pride themselves on sharing the genuine taste of Texas terroir. The Old World method integrates farming, tradition, and local culture, and Bill and Chris kept this in mind as they sought out a property to build their winery. Deciding on a farmstead in the historic town of Hye, Texas, William Chris Vineyards first tasting room began in the estate's restored 1905 farmhouse and has grown exponentially ever since.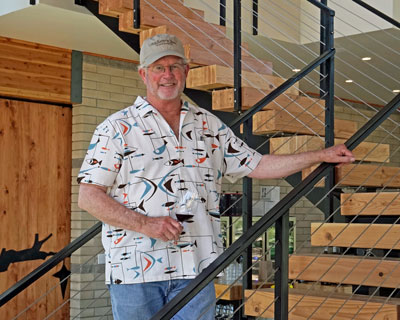 William Chris Vineyards offers tasting experiences by reservation Monday through Wednesday from 10 a.m. to 5 p.m., Thursday through Saturday from 10 a.m. to 6 p.m., and Sunday 11 a.m. to 5 p.m. William Chris is located at 10352 U.S. Highway 290, Hye, TX 78635. For more information, visit www.williamchriswines.com.