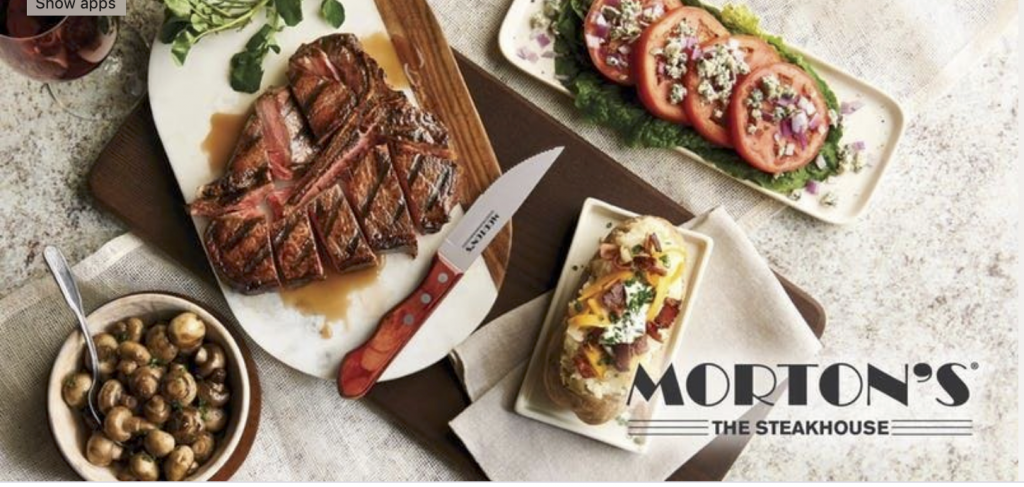 Meet the Makers: Native Texans, Chris Brundrett (William Chris Vineyards) and Dan Garrison (Garrison Brothers) Host Special Wine and Bourbon Pairing Dinner at Morton's Steakhouse Houston, June 27th. Click here for tickets.
The maker behind the beloved Texas wines, Chris Brundrett from William Chris Vineyards and founder and distillery Quarterback, Dan Garrison from Garrison Brothers are thrilled to announce that they are bringing Texas Hill Country to Morton's Steakhouse (10001 McKinney St. Houston, TX 77002) in Houston, Thursday, June 27 for a special bourbon and wine pairing dinner from 7:00 p.m. to 9:00 p.m.
Native Texan Brundrett and Garrison are thrilled to share a piece of their Hill Country terroir with the Houston community. The culinary team at Morton's Steakhouse have crafted a multi-course dinner with each dish carefully concocted to accent and compliment the tasting notes from Garrison Bourbon and William Chris Vineyards' wines. The menu and pairings include:
Small Bites…
BBQ Baked Gulf Oysters
Nueske's Bacon Bites, Soy-Ginger Caramel
Salad…
Heirloom tomato and goat cheese terrine, baby arugula, candied pecans, aged balsamic with Garrison Brothers Small Batch Peach Lemonade, and William Chris Vineyards 2018 Pétillant Naturel Rosé
Proteins…
Pork – Black Hills Heritage bone-in pork tenderloin with fingerling and smoked onion smashed potatoes with Garrison Brother Small Batch Neat, and William Chris Vineyards 2017 Cinsault
Fish – Crisp skin gulf red snapper, sweet corn risotto, mushroom dumpling, with Garrison Brothers Small Batch Smash, and William Chris Vineyards 2018 Mourvedre from Texas High Plains
Beef  – Blue cheese crusted 44 Farms tenderloin, potato walnut confit, port wine reduction with
Garrison Brothers Cowboy Neat, and William Chris Vineyards Skeleton Key IV, Proprietor's Red Blend
Sweet… 
Milk chocolate cheesecake, candied almonds with Garrison Brothers Balmorhea Neat, and William Chris Vineyards 2018 Roussanne, La Pradera Vineyards
The dinner will be led by Dan Garrison and Chris Brundrett, who will be sharing with guests everything about producing 100% Texas Wines and Bourbon. Tickets to the special dinner are $150 and can be purchased – click here.