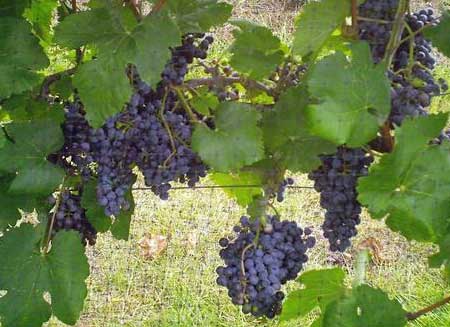 2016 Texas Black Spanish/Lenoir Symposium: Taming the Beast…
According to Cat Spring grape grower and a symposium organizer Jerry Watson, "Black Spanish has made world class Port for a long time and we can now add Madeira to that, as well.  What has been missing is a everyday table wine with premium qualities."  
Jerry admits that there are several wineries already making very good dry and sweet wine from the grape.  But, and it's a big "but", making these wines with Black Spanish is still a challenge for most of the state's winemakers.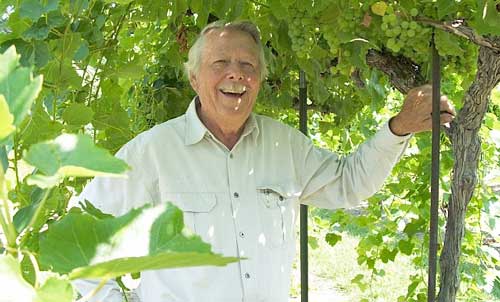 Symposium chairperson and Texas A&M Agrilife Extension Program Specialist in Viticulture Ann Pontasch says, "The Black Spanish grape, a wine grape variety tolerant to Pierce's Disease, has proven it's ability to grow well throughout south, east, and northeast Texas. She acknowledges that while it is a reliable producer, relatively little is known about optimizing the grape for making a premium wine. Furthermore, while known as BlackSpanish it has also gone by other names like Lenoir, Jacquez, and Ohio; even it's exact parentage remains a mystery.  
Symposium presenter and Haak Vineyards winemaker Marta Lastowska says, "For me this symposium will be a great chance to get more familiar with Black Spanish. A grape that grows great right here on the Gulf Coast where the wine industry is growing so fast and where we are in such a big need of Texas grapes. At this symposium, different winemakers will share their Black Spanish winemaking experiences and winemaking processes and it will also be a great chance for growers and wineries to meet and discuss new and different ideas."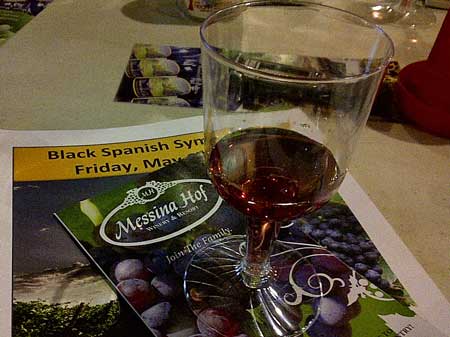 In 2011, the first Black Spanish symposium was held at the same location in Cat Spring (about an hour west of Houston between Sealy and Columbus).  Dry wines and after dinner sweet wines were featured.  According to Watson, this time the symposium will emphasize the potential for "additional styles of wine".
In my mind, that says delicious red wines that can accompany fine dining that will be as good as white wines currently made from another local grape – Blanc Du Bois.  If Watson is right, this bodes well for further development of Black Spanish throughout the hot, humid zone in Texas, particularly in an around the Gulf Coast and East Texas, where well-known European Vitis vinifera grapes can't be grown with confidence due to the threat of Pierce's Disease.
Pontasch says, "My goal for this symposium is to get people to work together in raising the bar of the wine experience of the reliable producer, Black Spanish." See details below… 
Symposium Contact: Fran Pontasch, fmpontasch@tamu.edu; (979) 458-0131/ (254) 977-3641
Conference Title: Taming the Beast…In the Vineyard & Winery
8:30-9:00 REGISTRATION
9:00 -9:10 Welcome & Introduction Fran Pontasch, Texas A&M AgriLife Extension
9:10-9:40 TWGGA Legislative Brief Paul Bonarrigo, Messina Hof Winery & Resort
9:40-10:00 Signature Estate Paul Bonarrigo, Messina Hof Winery & Resort
10:00-10:35 Managing Growth & Canopy for Quality Fruit Fritz Westover, Westover Vineyard Advising
10:35-10:50 BREAK
10:50-11:25 Evolution of Premium Black Spanish Mike Sipowicz, Texas Custom Wine Works
11:25-12:00 Lenoir By Choice Gary McKibben, Red Caboose Winery
12:00-1:00 LUNCH
1:00-1:35 Black Spanish on the Sweet Side Marta Lastowska, Haak Vineyards & Winery
1:35-2:10 100% Varietal Dry Black Spanish, Stephen Morgan, Saddlehorn Winery
2:10-2:45 Optimizing Harvest Chemistry Dr. Justin Scheiner, Texas A&M AgriLife Extension
2:45-3:00 BREAK
3:00-3:30 Winemaker Panel
3:30-4:00 TASTE OFF
4:00-6:00 Wine Social