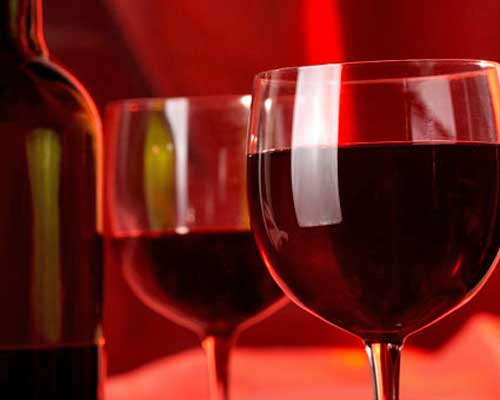 VintageTexas Sunday 'Cyclopedia of Wine: Claret
A widely used wine term meaning, in most countries except England, a light red wine. However, in England and as used by many wine aficionados, the word traditionally refers to deep, red-purple Bordeaux wine. More recently, this term has been expanded to include similar hearty red wines produced elsewhere so long as they are made from the varieties of red grapes that originate from the Bordeaux region.  In France, however, the term Claret has no meaning or legal status.
The classic Claret blend contains only those varieties that are authorized for use in the red wines of the Bordeaux region of France.  Currently, the varieties are:  Cabernet Sauvignon, Merlot, Cabernet Franc, Petit Verdot, and Malbec. Carmenere is another permitted grape, but today it is almost never used except in red wines from South American.
A typical Bordeaux blend will have either Cabernet Sauvignon or Merlot as the primary grape but the other grapes will make up from 15% to 50% of the blend. Very few Bordeaux Blends use all of the allowed grape varieties. The use of three or four varieties is much more common. In the United States, red wines labeled as 'Meritage' (www.meritagewine.org) can be included in the category of Clarets.
One of my favorite examples of a wine made in this style from Texas is Becker Vineyards (www.beckervineyards.com) Claret 'Les Trois Dames'. The reference to Les Trois Dames refers to Becker tradition to use grapes originating from the vineyards of three female growers. This wine is matured in French and American oak barrels and provides a rich and complex wine tasting experience with essences of raspberries, chocolate and spices. Better still, it doesn't empty your pocketbook at only $14-16 depending on where purchased. The blend is dominated with Cabernet Sauvignon and involves all five Bordeaux grape varietals. It is usually 65% Cabernet Sauvignon, 24% Merlot, 7% Cabernet Franc, 2% Malbec, 2% Petite Verdot.
Food compliments for Claret wines: lamb, steak, pheasant or quail.
More information on Bordeaux winemaking can be found at:
http://www.terroir-france.com/wine/bordeaux_winemaking.htm
Let me know your favorite Claret-style wine.