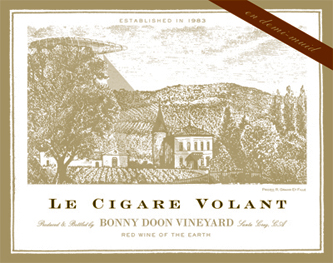 The Wacky World of Wine Laws
Perhaps the most famous law that haunts the world of wine is a 1954 decree stating that no flying saucers may fly over, take off from, or land on the vineyards of Châteauneuf-du-Pape. This is, of course, very unfortunate for grenache-loving Martians who have screaming kids in the backseat and a trunk full of groceries. I guess they'll have to park the flying saucer in nearby Vacqueyras and walk.
Why you should wear a sword if you want a glass of wine in Ireland and more at:
http://www.wine-searcher.com/m/2014/01/the-worlds-wackiest-wine-laws
Protecting Wine With Condoms
Wine Condoms are the invention of a young Texan, Mitchell Strahan, whose big blue eyes and sandy blonde hair suggest considerable experience with regular condoms. On the rare occasions that there is wine left in your bottle, you can gently roll one of the small rubber contraptions he's designed over the top to preserve its contents. If you practice, you might even be able to do this with your mouth.
More at: http://www.wine-searcher.com/m/2014/01/protecting-wine-with-condoms