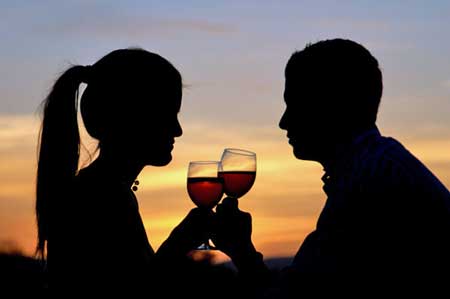 Tonight's The Night: Texas Wine Month Kick-off Tasting – October 4, 6-8pm
Brand new this year, Texas Hill Country Wineries (THCW) will Kick-off each trail with a local wine tasting!  The first Friday evening of each trail (like tonight), local wineries in one area will gather together to share a sample of their wines with you.
Start October – Texas Wine Month – off at Fiesta Winery along with Alamosa Wine Cellars, Pillar Bluff Vineyards, Texas Legato and Wedding Oak Winery.  Enjoy this evening with these five wineries then take your time on the trail the next few days and really discover what the northern area wineries have to offer.  They even have Walking S Wagon coming with a good ol' BBQ plate including Dutch Oven Peach Cobbler for $10.  It's a perfect wine and food pairings happening!
The Texas Hill Country AVA covers a vast area, some member wineries are over 100 miles apart.  We encourage you to take the first weekend of each trail and enjoy more of a local feel within the Hill Country.  All of our local communities have so much to offer…charming Bed & Breakfasts, scrumptious restaurants and many extra activities to showcase the Hill Country.  Check out our Eat, Sleep, Travel page or visit the Lampasas Chamber of Commerce or San Saba Chamber of Commerce websites to help plan your weekend.
For just $25, ($15 with your W&WT ticket, purchase) tickets include 10 tastes, logo glass, light appetizers and a casual, fun evening in the Hill Country plus take your ticket to participating wineries and receive a 15% discount on 3 bottle purchases over the weekend, October 5-6!  Local food trucks will be onsite as well for you to purchase larger meals. Note: $30 at the door if available, tickets are limited.
Click here for more information on the Texas Hill Country Wineries event schedule and online ticket purchases.