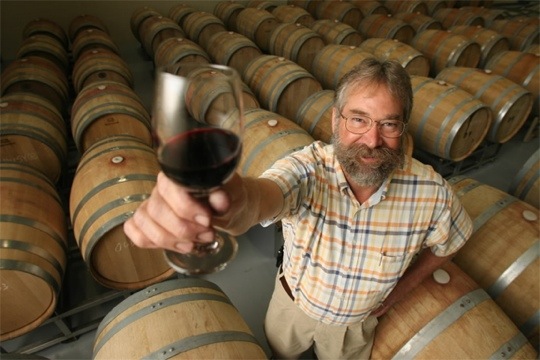 What Are Your Favorite Texas Wines of All Time? Here's Mine!
Chef Terry Thompson-Anderson asked me in an email yesterday to name my top ten Texas wines of all time. I don't know exactly why this question came up, but it got me thinking about it for a while and then made this list (not in order of preference):
Mandola (Duchman) Winery Dolcetto 2008
Blue Mountain Cabernet Sauvignon (1995-1998)
Barking Rocks Cabernet Sauvignon (Newsom Vineyard) 2004
Lone Oak Winery Tempranillo 2008
Lone Oak Winery Viognier 2010
Llano Estacado Viviano 2007 (Cabernet Sauvignon 77% ,  Sangiovese 23%)
Sandstone Cellars III 2006 (Mourvedre 52%, Primitivo 21%, Grenache 16%, Touriga 10%, Tempranillo 1%)
McPherson Cellars Roussanne 2010
Haak Madeira Blanc Du Bois 2008
Becker Vineyards Clementine (late harvest Viognier) 2009
Honorable mentions:
Becker Vineyards Viognier 1996 (first year I believe)
Llano Estacado Cabernet Sauvignon (Newsom Vineyard) 2002
Becker Vineyards Malbec (Tallent Vineyard) 2007
Becker Vineyards Claret 2001
Duchman Family Winery Vermentino 2009 and 2010
McPherson Cellars La Herencia 2010 (Spanish-style Tempranillo-based red blend)
Sandstone Cellars VII 2009 (Touriga Nactional)
Most of this was from memory so if I'm off by a year or so on the vintage and if I didn't get all of the single vineyard designations indicated properly, my apologies to the growers that deserve as much credit as the wineries and their winemakers.
Noteworthy are the vintages around the "turn of the century" that made concentrated red wines at Becker Vineyards and Llano Estacado. Likewise, the run of the famous Cabs from Blue Mountain Vineyards near Fort Davis in the mid-1990s were still the best Cabernet-based wine ever made in Texas, Finally, if you look to the recent vintages, you start to he the "newcomer" grapes, "the Mediterranean Revolution", starting up in Texas.
In the words of Winemaker Greg Bruni at Llano Estacado Winery, "The best Texas wines are yet to be made". Can't wait for my next all time favorite.
Please let me know what are your all time favorite Texas wines.