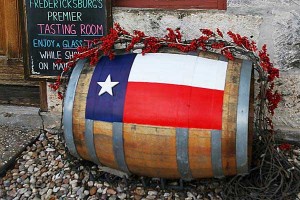 Texas Posts Largest Percentage Increase in Wineries in 2011
According to Lettie Teague citing research from WinesVinesData in her "On Wine" column in the Wall Street Journal…
"California, unsurprisingly, lead the pack for new wineries started in 2011: 196 new wineries opened with a Golden State address, making its new total 3,519. California led the pack by a rather large margin. It's trailed by Washington State (669), Oregon (538), New York (285), Virginia (210) and Texas (204).
But, Texans can take Texas-sized pride in the fact that they posted the largest percentage of all— by adding sixteen new wineries in 2011."
Let's have a hearty, Texas-sized shout out for Texas wine and the consumers that are driving this growth.
More at: http://blogs.wsj.com/wine/2012/01/24/data-shows-growth-in-american-wineries/