Wine Bloggers Start your Engines – #WBC11 is #UpAndRunning #TXwine #VAwine #SocialNetworking #Twitter #Viognier #Tempranillo #Viviana

It's my first time back to the Wine Bloggers Conference since 2008, it's inaugural year.  Since then, this Twitter-thang has really grown up. In 2008, it was a shoestring operation with many of the events a free-form of discussion, blogging and the first vestiges of Twittering. But today, the event in a well-honed machine of live tasting/blogging, social media analysis, savvy marketing, and future prediction.
I've seen what it's done in Texas with our growing wine industry where consumers, winemakers and growers share comments on a daily (maybe hourly) basis. In the absence of interest from the mainstream wine media, information on Texas wines and wineries is shared via Twitter (hashtag #TXwine), Facebook and blogs from individuals and major news outlets.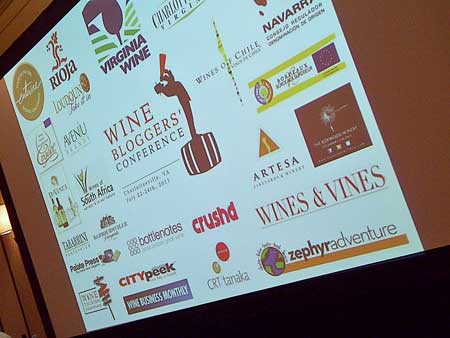 There are now  many event sponsors. I see many familiar faces (new and old) seen at previous wine blogging events or online Twitter tastings fronted by their avatars.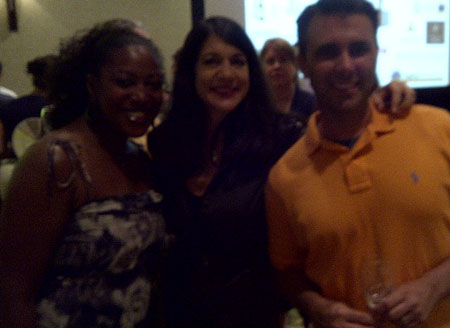 I have my stash of  Texas wines ready for the Live Twitter tasting (4:20 pm ET today) and The Other 46 event (9-11 pm ET today). However, the state of Virginia appears to have pulled out the stops to attract this event and advance the name and reputation of Virginia wines.
Follow the Twitter feed at #WBC11 and I will also throw out an occasional shout out to the participating #TXwine-eries: @Llanowine (Llano Estacado Winery) @TXViognier (Brennan Vineyards) @McPhersonCellars and @LoneOakWinery. – See: https://vintagetexas.com/?p=5150 and https://vintagetexas.com/?p=5142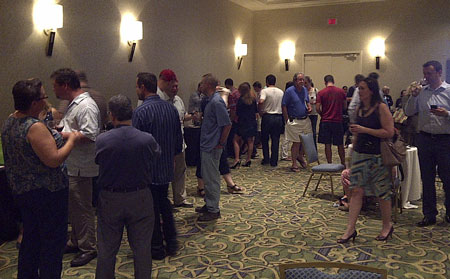 Last night at the International Wine Reception, I had the chance to comparatively taste Cabernet Sauvignon made the French Right Bank Bordeaux way and the Chilean way from the Maipo region side-by-side. It was very interesting as I need to do this a bit more rigorously for my MW application assignment when I get back home.
All I have to say is…."Wine Bloggers Start Your Engines!"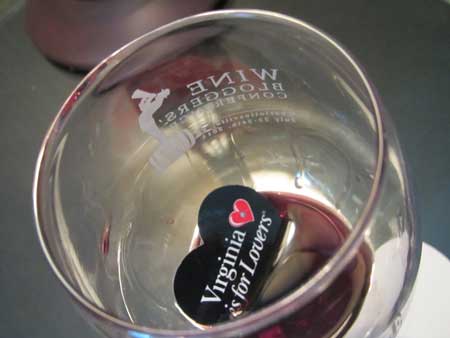 — — — — —
Normally, "Virginia is for Lovers"…..but, this week, it's hot, hot hot in Charlottesville for #WBC11. Let's agree that this week, this marketing phrase might need to be changed to "Virginia is for Sweating!"