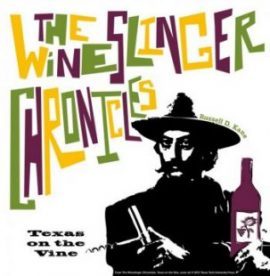 NOTE: This is a new upcoming Specialist of Texas Wine Class from Texas Wine School. Register now to assure that you receive your wines in time for the first class.
Specialist of Texas Wine Certification Course Now Live on Zoom: Learn the inside story on Texas wines, their history, and how to pick the best. Take the class given by Russ Kane (aka Doc Russ, Texas Wineslinger, the Man who wrote the book on Texas wines and get a copy of the book, too! Now, live via Zoom anywhere on the state (or planet). Use this time of coronavirus to stay safe and hone your skills for Texas wines.
The Specialist of Texas Wine certification is a first-of-its-kind program that offers a comprehensive series of classes featuring the unique wines and wine regions of Texas. Never before has there been a wine program focused solely on Texas and their place in the global wine world. The next class will be held on sequential Wednesday evenings (January 27, February 3 & 10), with the certification exam on Thursday, February 11, all accessible live via Zoom. Register now to assure that you receive your wines in time for the first class.
Your instructor is Dr. Russ Kane, award-winning Texas writer, author, wine aficionado and naturalist. Paid Students attending the course will receive a copy of Dr. Kane's book, "The Wineslinger Chronicles: Texas on the Vine" that was part of The Grover E. Murray Culture in the American Southwest book series. The class also features lectures from guest presenters actively involved in Texas wineries (subject to availability).
Enroll online now through The Texas Wine school to secure your place in the class (click here) –
Certification student (planning to take the exam) $250 plus shipping
Auditing student (not planning to take the exam) $180 plus shipping
The program exposes students to unique landscapes of the major wine regions in Texas: Texas High Plains, Texas Hill Country, Texoma, Escondido Valley, and Davis Mountains AVAs, as well as non-AVA regions of East Texas and Gulf Coast. This learning and tasting intensive program features important topics critical to the success of today's wine professionals and savvy consumers that are looking for the best wines and wine values that Texas has to offer.
This course will cover:
Details of each wine region, including location, geologic history, soils, climate and leading grape varieties grown in the region
The evolution of Texas winemaking from its early Spanish and immigrant European period (1600-1800) and early post-Prohibition (1940-1990) and modern period (1990-present), with a focus on winemaking techniques and grape varieties
The links and contrasts between Texas wines and their old & new world counterparts through lectures and guided tastings.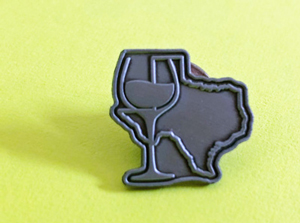 The guided tastings will include a selection of six bottles of Texas wine sent to students from the school for the modest additional cost to cover the shipping method of your choice. These tastings will help students understand the distinctions of wines from selected Texas regions and grape varieties and their attributes versus their counterparts in the American and global wine world.
The program concludes with an opportunity to test your knowledge of Texas wines, history, regions, grape varieties and laws on an exam. The credential (and Specialist of Texas Wine lapel pin) will be awarded to those that pass the rigorous exam at the end of the series with a score of 80% or higher.
Course Outline
Lecture 1 – Introduction to the industry, geology/soils, climate, and comparison to other wine regions
Lecture 2 – Texas AVA details and labeling of Texas wine
Lecture 3 – History and evolution of Texas wine industry and wine styles
The three lectures will be given over three online classes per the schedule indicated above.