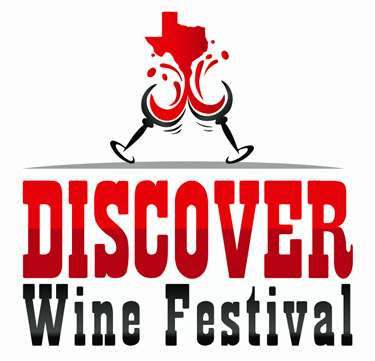 Inaugural Discover Wine Festival in Houston to Feature 19 Texas Wineries
The inaugural Discover Wine Festival will be held on Saturday, June 20 in downtown Houston from 11 a.m. until 8 p.m. The 2015 Discover Wine Festival will be a festival within a festival since we will be part of the Springboard South Music Festival. Springboard South had a very successful festival last year and continues to expand this year with their festival being three days, and expecting over 5,000 people per day to listen to over 150 bands of different genres on six stages.
The Discover Wine Festival will be located in an air conditioned tent (more like a building) and live music will be playing on one side of the tent while 19 excellent Texas wineries will be pouring wine on the other side of the tent. The tent will be located adjacent to Warehouse Live which is near George R. Brown Convention Center in Houston, Texas. All Discover Wine Festival attendees will have access to all the Springboard South music stages so wine festival goers can listen to different music genres and return for more wine in the festival tent.
We look forward to introducing quality Texas wine to the Houston area. Wineries are coming to Houston all the way from Grapevine, the Hill Country, Fredericksburg, East Texas, and including the local area. Wineries attending the festival will be: Clear Creek Vineyard, Cork This! Winery, Crump Valley Vineyards, Fall Creek Vineyards, Flat Creek Estate, Haak Vineyards & Winery, Hye Meadow Winery, Kiepersol Estates Winery, Los Pinos Ranch Vineyards, Majek Vineyard & Winery, Perrine Winery, Pleasant Hill Winery, Red 55 Winery, Saddlehorn Winery, San Duccero Vineyards, Sloan & Williams Winery, Solaro Urban Winery Houston, Texas Legato, and Valley Mills Vineyards.
Among the top sponsors are Kroger, Go Texan, Yelp, and Texas Hill Country Wineries. The wine festival will be open to the general public. Discover Wine Festival is brought to you by the Texas wine website Texas Wine Lover and the Kemah winery Clear Creek Vineyards.
For more information, please see the website , Facebook page https://www.facebook.com/DiscoverWineFestival, or follow on Twitter https://twitter.com/discoverfest. You can also email discoverwinefestival@gmail.com or call (832) 338-4111.
— — — — —
Saturday June 20th • 813 Saint Emanuel Street • Downtown Houston • 11 am – 8pm