OK, I Admit It….I was One of the Kids with a Coonskin Cap. I Salute Fess Parker – King of the Wine Frontier
Fess Parker, a television icon to a generation of youngsters as Davy Crockett and later Daniel Boone, died at the age of 85 of natural causes.
The first installment of "Davy Crockett," debuted in December 1954 as part of the "Disneyland" TV show – I was four years old. The first three television episodes were turned into a theatrical film, "Davy Crockett, King of the Wild Frontier," in 1955 – I was five years old. But, I still remember wearing my coonskin cap with its furry tail as my friends and I pretended to hunt bears and shoot unfriendly natives and unruly bad guys.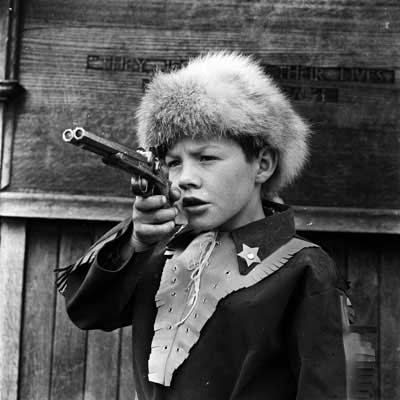 The 6-foot, 6-inch Parker was quickly embraced by 1950s children as the man in a coonskin cap who stood for the spirit of the American frontier. Baby boomers gripped by the Crockett craze scooped up Davy lunch boxes. I had one of these along with a breakfast cereal bowl that I still have and display in my kitchen. "The Ballad of Davy Crockett" ("Born on a mountaintop in Tennessee…") was a No. 1 hit for singer Bill Hayes while Parker's own version reached No. 5.
Ok. Ok. Why is this in my wine blog? Here's the answer:
Parker was a Texas native son and later a major California winemaker and developer (www.fessparker.com). After departing Hollywood, He bought and sold property, built hotels (including the elegant Fess Parker's Wine Country Inn & Spa in Los Olivos and Fess Parker's Doubletree Resort Santa Barbara) and grew wine grapes on a 2,200-acre vineyard on California's Central Coast, where he was dubbed King of the Wine Frontier and coonskin caps enjoyed brisk sales. In recent years, Parker returned to Texas to make an appearance at the Wine and Food Summit (www.periniranch.com/summit) in Buffalo Gap, Texas.
After its inaugural harvest in 1989, Parker's vineyard won dozens of medals and awards. The Parkers' son, Eli, became director of winemaking and their daughter, Ashley, also worked at the winery.
Parker he earned a bachelor's degree from the University of Texas.
Based on information from: http://www.sfgate.com/cgi-bin/article.cgi?f=/n/a/2010/03/18/entertainment/e131632D24.DTL