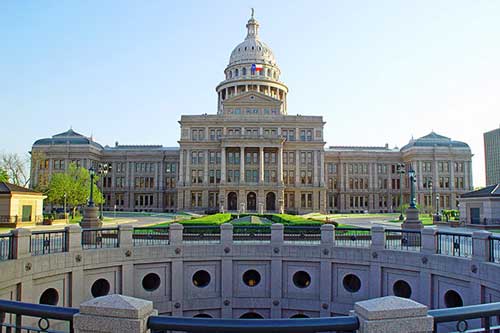 In Texas, Agriculture (and Viticulture) is Your Culture
Yesterday, the newly appointed Texas Wine Industry Development and Marketing Advisory Committee met in Austin. This is the single committee designed by a recent Texas law change that is charged to help Commissioner Todd Staples and his staff  at the Texas Department of Agriculture by reviewing the scope and funding for research and marketing activities for the wine and grape growing industry in Texas. This fact may have pasted you by, but Texas is now America's fifth largest wine producer (behind California, New York, Washington and Oregon).
Much of the charge for the committee  has been set by feedback received from the Texas grape growers and wine makers from around the state. From the industry people that I have talk to in my travels, they are looking for support from TDA for the following:
1. Getting more acreage of wine grapes planted (varieties that will do well here in the Texas sun).
2. Methods to mitigate the late spring freezes that have frequently nipped the buds right off the vines, thus limiting grape production –  needs help from varietal selection, root stock, vineyard operations, etc.
3. Ways to mitigate Pierce's Disease, Cotton Root Rot and other diseases.
4. College education, field training and extension support in viticulture and enology to increase the skill level of the grape growers and winemakers in Texas. This education needs to be based on lessons learned right here, as Texas just ain't California.
Grape growing is one of the hottest items in Texas agricuture right now. So, let's get behind it. In the words of Ag Commissioner Todd Staples, "In Texas, Agriculture is Your Culture!" and I just want to add….This includes viticulture!