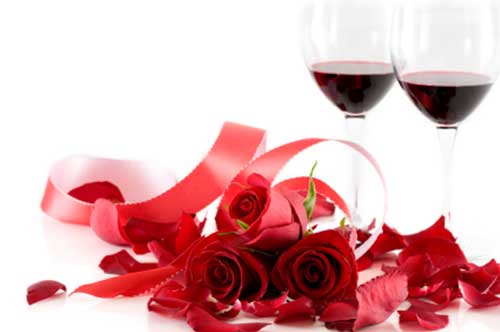 Texas Hill Country, Wine Lovers Trail – February 5-7 and 12-14, 2010
Come spend a romantic weekend (or two) in the stunning Texas Hill Country, sipping and sampling wine and chocolate at the 25 Hill Country wineries.  The Wine Lovers Trail is hosted on February 5-7 and 12-14 this year.  Being that the trail takes place around Valentine's Day, spending the weekend with a loved one, close friend or significant other savoring wine and nibbling on chocolate, there is no better way to show the person you love than by experiencing the occasion together.
Enjoy the self-guided tour for one or both weekends of the Wine Lovers Trail.  You can start by collecting your box of pre selected handmade local chocolates at the designated winery of your choice.  Then you can take your custom chocolates into each winery where they will be offering a minimum of 1 and up to 3 complimentary tastes of wine for you to pair with the chocolate. 
Four of the finest chocolatiers have been hand-picked right from our beautiful Texas Hill Country backyard:  Chocolat in Fredericksburg, Wiseman House Chocolates in Hico, Payton Artisan Chocolates in Round Rock and Fat Turkey Chocolate in Austin.  These four companies have created an assortment of chocolates to pair with the vast number of wines crafted at the 25 wineries.  Please check out our new Wine & Chocolate page for more information on the participating chocolatiers and exclusive pairings.
Ticket costs for the trail are $35/person and $60/couple.  Individual tickets include 1 set of complimentary tastes at each winery and 1 box of chocolate.  Couple tickets include 2 sets of complimentary tastes at each winery and 2 boxes of chocolate.  Purchase your tickets now at www.TexasWineTrail.com. 
You are invited to come experience the Wine Lovers Trail this year with your loved one, family or friends.  Trail tickets make a great Valentines gift for anyone in your life that LOVES wine.