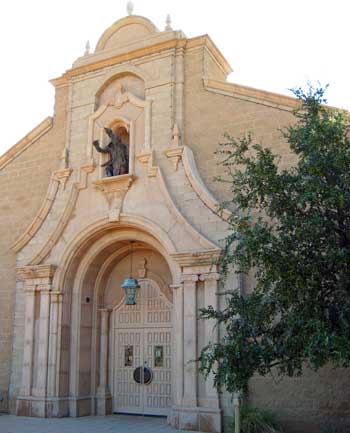 Is It the Last Pour for Cap*Rock Winery?
It has been confirmed that the winemaking equipment from Cap*Rock Winery in Lubbock, Texas, has been purchased by up and coming Texas Custom Wine Works of Brownfield, Texas. This may be the last line in the history of the winery that started in the 1980s as Teysha Cellars with the hopes and hard work of winemakers Dr. Roy Mitchell and Michael Vorauer. Or, perhaps it's the last pour…
Cap*Rock Winery arose from the ashes of Teysha Cellars which was started in 1988. In four short years, the ownership changed along with winery's name . However, within a decade Cap*Rock"s fight to gain a foothold in the Texas wine marketplace brought still more bankruptcies and reorganizations. In 2010, Cap*Rock Winery was purchased at bankruptcy auction by Laurent Gruet (of New Mexico Sparkling Wine fame) who defaulted on the purchase despite that fact that he was the highest bidder and only needed 10% to continue the sale (click here). When this purchase didn't take place, a second auction was held and Cathy and Jim Bodenstedt from San Antonio stepped in to purchased the winery (click here).
However, despite releasing many new Texas appellation wines, things were still not stable at Cap*Rock Winery. In 2013, Gary Sowder and Matt Hess, owners of VineyardAgent.com, purchased early in 2013 (click here). Since that purchase, there has been speculation as to what was going on at Cap*Rock Winery.
Well, today it was confirmed that the winery equipment at Cap*Rock was purchased by Texas Custom Wine Works and will be relocated to their facility in Brownfield, Texas. When called, the general manager confirmed that they, in fact, were able to help their friends at Cap*Rock Winery out by purchasing the equipment. Texas Custom Wine Works is a wine making facility and offers a comprehensive list of viticultural and winemaking services as the main line of their business (click here).
According to Dusty Timmons at Texas Custom Wine Works, they are bringing the equipment to their facility and have plans to expand the building. They also plan to be making wines for Cap*Rock. This means that, at least for the time being, there will be Cap*Rock wines in the marketplace.
We will just have to wait and see what's next for the Cap*Rock building. It was a state-of-the-art destination winery when built. However, neither the young Texas wine industry of the 1980-2000s or it's location in Lubbock far away from the wine tourist centers in Texas could sustain it. It is still a heck of nice place for parties and weddings and will provide someone a great venue.