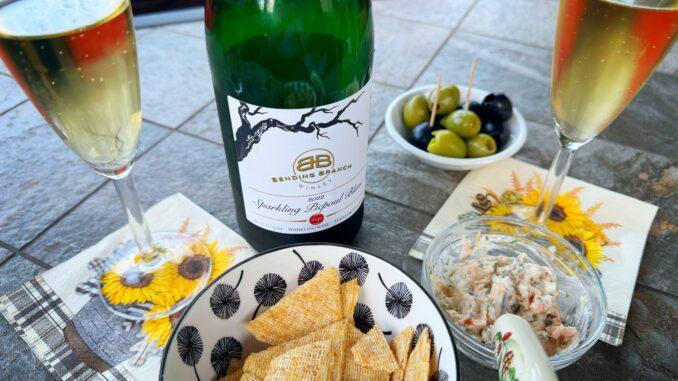 I recently had the opportunity to taste the Bending Branch Winery 2022 Sparkling Picpoul Blanc. This wine expressed refreshing aromas of citrus and hints of white flower blossoms. Then, this was followed by exciting flavors of lemon, lime, white peach, subtle mineral notes, and a light effervescence, all carried by great palate pleasing and mood elevating acidity.
The Bending Branch Sparkling Picpoul Blanc left me wanting to know more about how this wine came top be. So I contacted the winery's owner, Dr. Robert Young, for some of his insights, a little "inside baseball" so to speak, on this wine.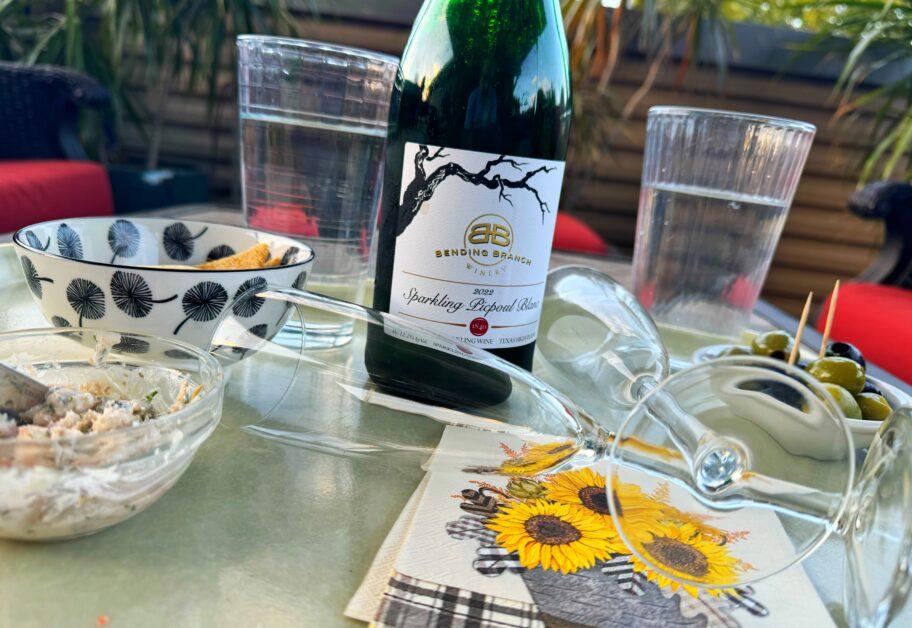 What Piqued Dr. Bob's Interest in Picpoul?
Pique is a French word, meaning "to prick, sting, or pierce." So if something "piques your interest", it gets your attention in a way you just can't ignore. When your interest is piqued, you want to follow up and learn more about whatever excited you. I think that this word is particularly apropos when it comes to discussing the Bending Branch Picpoul Blanc (also spelled Piquepoul), referred to by some by it's nickname "Lip Stinger".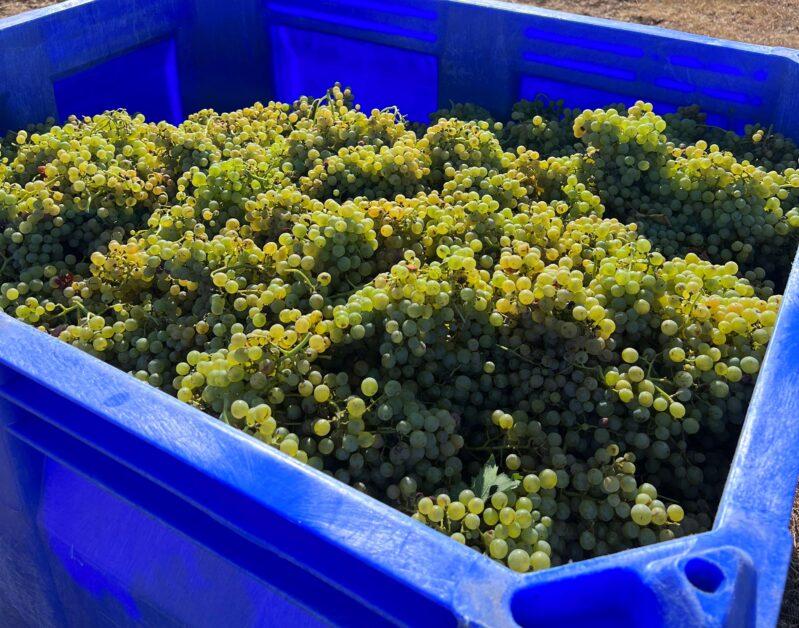 Young said, "As you may know my winery introduced Picpoul Blanc to Texas planting our first vines in 2009 on our Estate. I first got interested in Picpoul when my wife Brenda and I were in Paso Robles and tasted it at Lone Madrone tasting room. It was made by Neil Collins for his own brand. Neil was and still is the winemaker at Tablas Creek who originally brought Picpoul into the US and makes excellent Picpoul in Paso."
The link between the word "piqued" and "Picpoul the grape is direct since Picpoul is known for its high levels of natural acidity. The reference to it being a "lip singer" is for this reason.
Picpoul has What it Takes to be a Real Texas Sparkler
Young related, "High natural acidity has been important to Champagne for centuries. Because of its high acidity and complex, beautiful, and subtle flavor profile, I have thought for some time that Picpoul would make a great sparkling wine. However, only recently, after we purchased a Charmat tank, did we have the possibility of doing it on site at our winery."
I asked Young why not use Roussanne or Vermentino to make his sparkling wine. He said, "Our original 2009 planting of white grapes on the Estate did include Roussanne and Vermentino. The acidity levels of both though higher than many whites, are not even close to our signature white grape, Picpoul Blanc."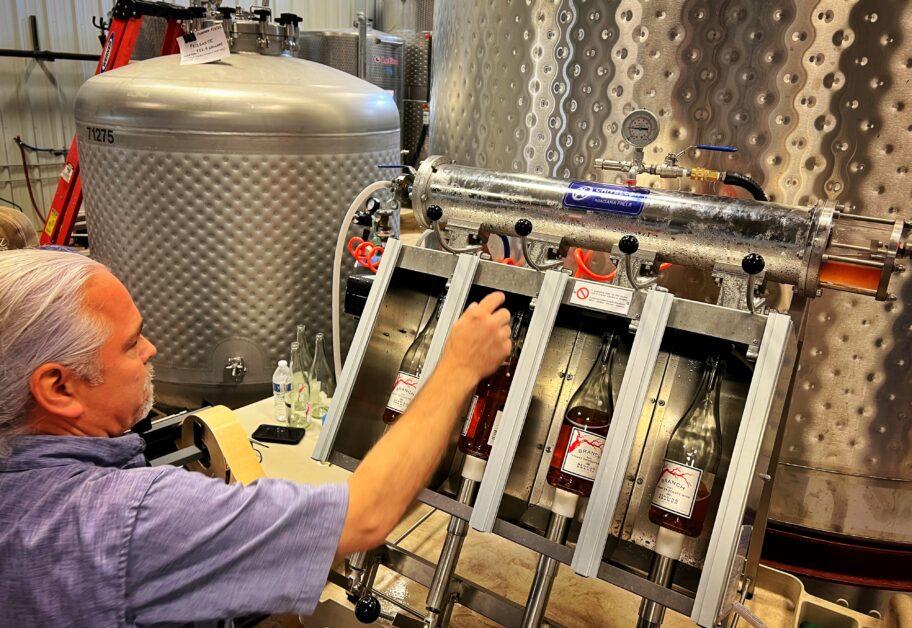 With Picpoul's natural acidity, Young also advised that he didn't feel that he had to do a special early harvest of the grapes for his first Sparkling Picpoul Blanc in 2022 that was eventually made into a sparkling wine using the Charmat (pressure tank-carbonated) method in 2022. Young added, "This year we are following up our 2022 Sparkling Picpoul Blanc with a Méthode Traditionnelle* using the same grape. This time we did pick it ten days earlier than our regular Picpoul Blanc. It had an outstanding pH of 3.34 and total acidity of 6.7."
*Méthode Traditionnelle is a more labor-intensive process of making sparkling wines whereby the wine undergoes a secondary fermentation inside the bottle, thus creating its effervescence in situ.
"The response to our first Picpoul Blanc Sparkling has far exceeded our expectations," said Young. "It is selling briskly in our Tasting Room and I am very excited about this wine even though I am mainly a bold red drinker. And my wife Brenda loves it! And, we think the 2023 Méthode Traditionnelle will be even a bigger seller."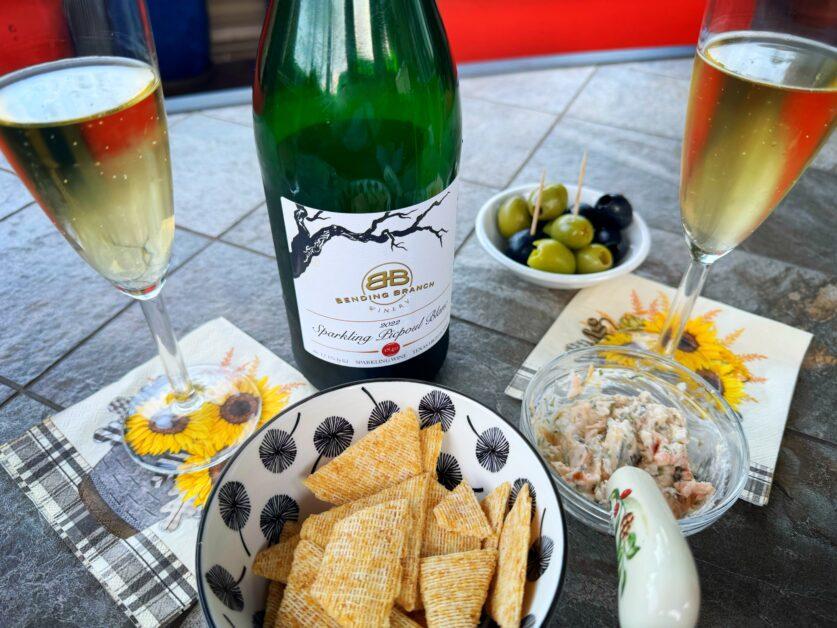 But Wait, There's More Sparkling to Come
Bending Branch also made a Rose' of Crimson Cabernet* from their Estate fruit last year that was excellent. So, this year, they are also making a Méthode Traditionnelle Crimson Cabernet Sparkling Rosé! The addition this year of Chris Missick to the Bending Branch winemaking team with his winemaking experience from the Finger Lakes region of New York has allowed this expansion of the Bending Branch Sparkling program.
*Crimson Cabernet is a genetic cross of Cabernet Sauvignon and Norton. Along with being Pierce's Disease tolerant, this grape variety is also cold hardy because of the Norton component. Norton is thought by many to be the best non-Vitis vinifera American red grape variety.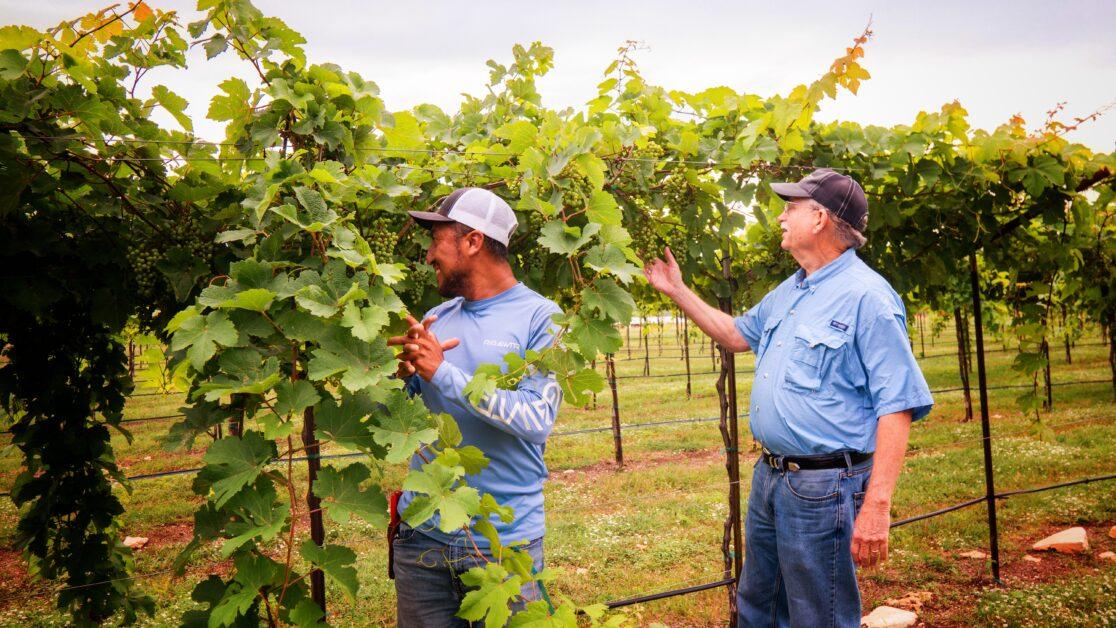 The Bottom Line – Picpoul Blanc is Going to Be My Holiday Sparkler
For the future of Texas sparkling whites, Young feels that Picpoul Blanc is a great candidate to face the heat of the Texas summers now and what the future may bring. And, for this holiday season, I'll be hoping for some cool weather and toasting that it this sparkling Picpoul Blanc!
— — — — —
Visit Bending Branch Winery seven days a week in the beautiful Texas Hill Country near Comfort, Texas. Reservations are recommended, but walk-ins are welcome.
They offer a tasting of five wines for $30. Paid tastings include a souvenir wine glass. By the way, they also offer a tasting flight of four bourbons for $18.
Hours
Open 7 days a week, noon to 6 p.m.
Location
142 Lindner Branch Trail
Comfort, Texas
830-995-2948