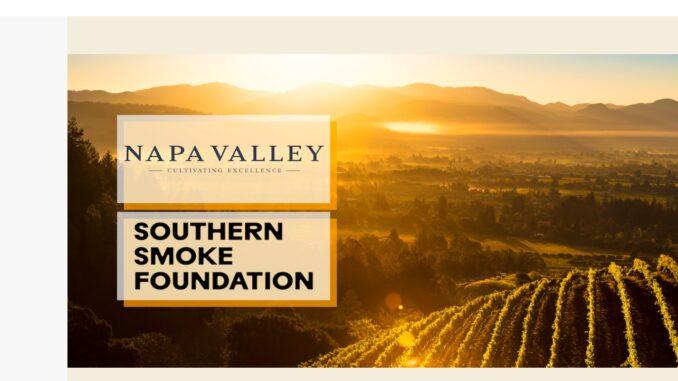 For one night only, at Station 3 at 1919 Houston Avenue, 21 of Napa Valley's top wineries (list below) will come together for an epic tasting celebrating Napa Valley Vintners and Southern Smoke Foundation.
Join fellow wine lovers for a delightful evening of wine tasting at Station 3 venue featuring wines from some of Napa Valley's best producers. You'll have the chance to taste exclusive wines from Markham, Long Meadow Ranch, Silverado Vineyards and more, and learn about how Napa Valley Vintners is cultivating excellence in the region.
All proceeds from the event benefit Southern Smoke Foundation and our mission to provide emergency relief funding and access to no-cost mental health counseling to anyone in the food and beverage industry nationwide.
Additionally, you'll have the opportunity to take part in Napa Valley Vintners' on-line auction benefiting their Forest Health Initiative.
Click here to get tickets on EventBrite. Tickets $95 each.
Click here to get tickets on EventBrite.
Participating Napa Wineries include: