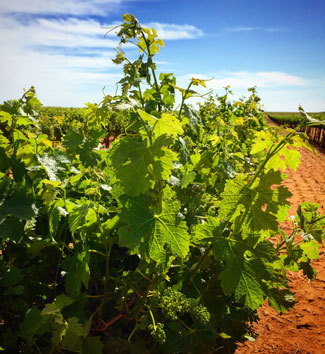 The larger than life event that draws growers, wineries and industry professionals from all over Texas.
Neal Newsom brings in speakers who focus their topics on growing grapes, growing your wine business and educating you with new industry trends, and for the benefit of the Hoss Newsom Viticultural Scholarship.
The Hoss Newsom Viticultural Scholarship was established by the Texas Wine and Grape Growers Association in 2012. Scholarships are awarded to undergraduate and graduate students studying in Texas-based Viticulture and Enology programs
The Hoss Newsom Viticultural Scholarship is awarded during the annual Newsom Grape Day held each spring to deserving students who demonstrate the qualities of commitment to and passion for the growing Texas wine industry.
To ensure we are making the appropriate COVID preparations and adjustments, we are asking everyone register. Attendance is COMPLIMENTARY and we encourage you to visit all the Exhibitors. Additional information as it becomes available can be found here. https://www.txwines.org/newsom-grape-day-2022/
Date/Time of Event: Friday, April, 29h, 8 a.m. – 4 p.m. ~ 1611 State Highway 2196 ~ Plains, TX 79355 ~ Yoakum County (Directions: 6 miles North of Plains, TX on Hwy 214, then 1.5 miles East on Hwy 2196 to Barn)
Hotel Room Block: Holiday Inn Express & Suites Brownfield, 410 Lubbock Rd, Brownfield, TX 79316
Phone: (806) 637-9000. Use Promo Code: Texas Wine and & Grape Growers.
Room Block Cutoff, Thursday, April 21, 2022.
Each individual MUST register separately so that we have sufficient lunch servings. Lunch for walk-ins is dependent upon availability.
Please bring one-bottle of wine to share with the group.
Questions or concerns, contact Sabrina Houser Amaya at 830/456-2787 or sabrina@twgga.org