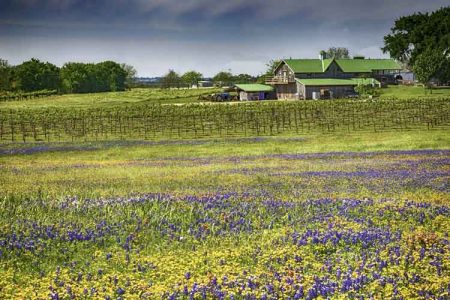 From the Sunday Edition of the Galveston Daily News on October 25th of 1868, we can see that the "pure Mustang wine" of Mr. L.N. Halbert of Long Point in Washington County titillated the collective palates of the newspaper's office staff.
"All we can say is that the best judges of our office (who by the way should be good judges, as they have often tried similar samples of Texas wine) have given it a fair trial, and they pronounce it 'Excellent' with increasing emphasis after the second and third trial." In other words, that day, "the juice was a-flowing".
This is the first literary reference that I have found with both Texas and Wine Country used in connection with each other. As the quote goes in this fateful Sunday morning edition, "We venture of say that no one will question, after tasting this wine, that Texas is really a wine country."
In 1868, the writers stated that there were "thousands of gallons of this wine now made annually in Texas without cultivation or other expense other than the gathering of wild grapes." In the not too distant future after the publication of this story, local vignerons went from gathering wild mustang grapes to planting and cultivating hybrid grapes like Black Spanish (Lenoir), Herbemont, and Carmen. In modern-days, many wine producers in this same region also bring European vinifera grapes down from the Texas High Plains to make wines, as well.
Texas's Washington County is only about 70 miles northwest from downtown Houston and at that time it was a hot bed of settlement for European settlers coming into Galveston, many of whom had a penchant for wine as a part of everyday life. This area include towns and small cities such as Sealy, Cat Springs, New Ulm, Brenham, Columbus and Schulenburg that were settled by German, Czech and French who farmsteaded and gathered grapes for winemaking.
Follow these links to stories by Russ Kane of VintageTexas published by Edible Houston that trace the history of this mostly unrealized (and even under-appreciated) wine growing region about an hour west of Houston that is now making a modern-day comeback.
https://ediblehouston.ediblecommunities.com/drink/taste-texas-wine-history
https://ediblehouston.ediblecommunities.com/drink/texas-wine-country