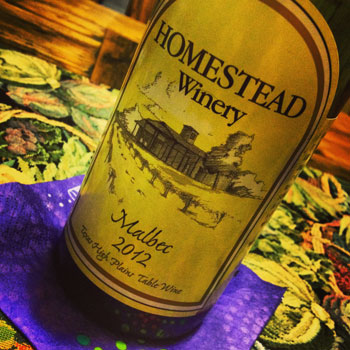 Malbec World Day: Some Great Texas Malbecs, too!
I must admit to being behind the curve. I didn't acknowledging the worldwide celebration of Malbec wines (Malbec World Day) held on April 17th. I really have no excuse; but I'd like caught up on this. I'm a great fan of wines made from the Malbec grape. They generally are dark and purple, friendly to firm, and incredibly fine paired with food, especially meat…grilled meat as I've experienced in Argentina.
As very nicely summarized, "Malbec is a purple grape variety used in making red wine. The grapes tend to have an inky dark color and robust tannins, and are known as one of the six grapes allowed in the blend of red Bordeaux wine. The French plantations of Malbec are now found primarily in Cahors in South West France. It is increasingly celebrated as an Argentine varietal wine and is being grown around the world." Click for more.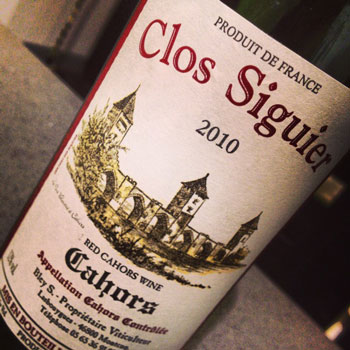 Let me say that late last year and especially during the past month, I've had the pleasure to have some mighty fine Malbec wines. I started with Clos Siguier, a French Cahors. It was dark, fruity and with a firm tannic grip. It paired well with mixed outdoor grill on a fine fall Houston evening. Starting with France and moving on to other places like Argentina and, even Texas, shows the legacy and adaptability of the Malbec grape.
It was a big surprise to me when I stopped by to visit an old friend, Gabe Parker, at Homestead Winery in Ivanhoe. It was the last place I was looking for Malbec. As we shared his grilled chicken and beef shirt steak, ol' Gabe pulls out a bottle of his wine and said, "I think you otta try this one. I believe you'll really like it."  Well, after one sniff, I knew what it was. It was Malbec and Gabe and his Texas grower nailed it!
Parker may have made this Malbec wine (photo at top), but he gave a healthy dose of credit to his grower at Hill Vineyards located in the Texas High Plains AVA (near Lubbock). Gabe said, "You know, Malbec in Argentina is grown on the high plains of Argentina in Mendoza. I was getting my Muscat from Hill Vineyard and they asked me what else they could grow for me. You know, Malbec in Argentina is grown on the high plains of Argentina in Mendoza at an elevation of about 2,500 feet. Hill Vineyard is located at over 3,200 ft on our Texas high plains and though it would be a good bet to go with Malbec. So, I asked them to give it a try."  And, try they did with success.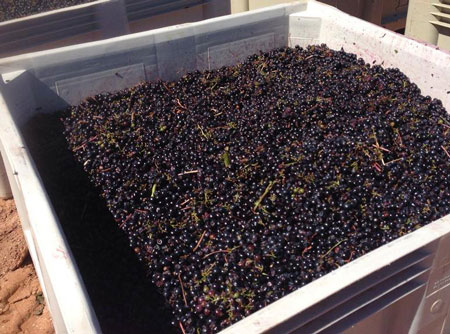 Just last weekend, I ventured to northwest Texas just outside of Abilene to attend the Buffalo Gap Wine & Food Summit that featured the flavors of Argentina (grilled meats, of course) and the wines from Texas, California and Argentina. Well, you can read the details by clicking the previous link, but to make the long story short, it was a wonderful mashup of Malbec wines. I was particularly proud of how well Malbec grown Texas held its ground to the likes of Argentine Malbec. Texas favorites from the weekend were:
Becker Vineyards Malbec Reserve (Texas Hill Country) served with Lamb al Asador and grass fed beef ribeye. This wine has been a favorite of mine since, the first release that I tasted from the 2007 vintage.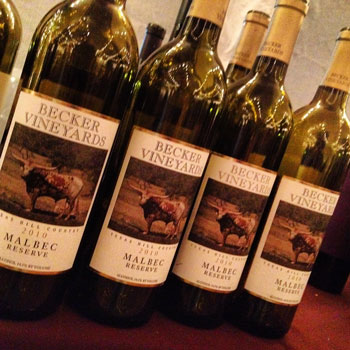 At an outdoor lunch prepared by Stephen Pyles with a menu derived from his Stamplede66 honey fried chicken and Texas grass fed Wagyu beef brisket, they served Brennan Vineyards Malbec Rosé. It was a delightful crisp red-pink dry wine with an interesting floral and strawberry aroma and taste.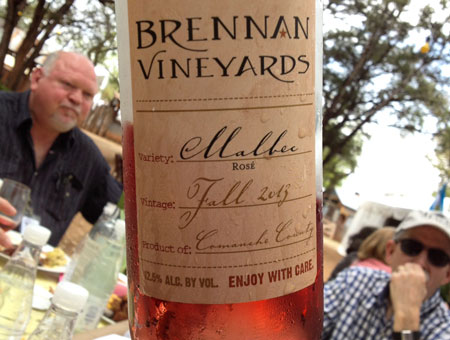 I also would be remiss if I didn't acknowledge the visiting Malbec wines from visiting winemakers at Don Miguel Gascon and Alamos. They do Malbec and do it extremely well and deserve the credit for making it the national grape of Argentina.
So, I may be a little "late to the table" for my acknowledgement of Malbec and Malbec World day, but here is my toast to Malbec, a pleasing grape from France, Argentina, and Texas for wine consumers around the world.