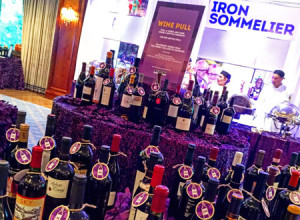 Periwinkle Hosts Houston's Premier Sommelier Competition and Wine Tasting
Iron Sommelier… Presented by AutoSol® Returns on October 20th, 2016
 VT – What more could you want:  a good cause, good wine/food pairings, a challenge and competition among some of Houston's best and most creative sommeliers? It's all in one at Periwinkle Foundation's IronSomm event!
WHAT: Houston's finest sommeliers will be put to the test for the title of Iron Sommelier in the city's premier wine competition and fundraiser benefiting The Periwinkle Foundation. Now in its 8th year, Wine Chair Sean Beck and Sommelier Chair John Clutterbuck invite guests to an evening showcasing the expertise of 13 sommeliers while guests mingle and taste hand-selected wines that showcase a theme chosen by each sommelier. Competitors will be rated on wine choice, presentation, creativity and knowledge of their wine selections.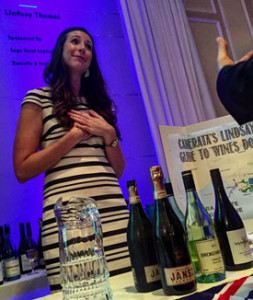 On hand will be: Rachel DelRocco – Camerata at Paulie's; Thomas Moësse – divino Italian Restaurant & Wine Bar; Melissa Lamb – Fleming's Prime Steakhouse & Wine Bar; Evan Turner – Helen Greek Food and Wine; Travis Hinkle – Hunky Dory, Bernadine's, Foreign Correspondents, Down House (Treadsack Restaurant Group); Samantha Porter – Oporto Fooding House, Oporto Wine Cafe, and Queen Vic Pub & Kitchen; Brandon Kerne – Pappas Bros. Steakhouse; Shepard Ross – Pax Americana; Christian Varas – River Oaks Country Club; Angie Chang – Sonoma Wine Bar & Restaurant; Matt Crawford – State of Grace; Adele Corrigan – 13 celsius Wine Bar; and Matthew Pridgen – Underbelly.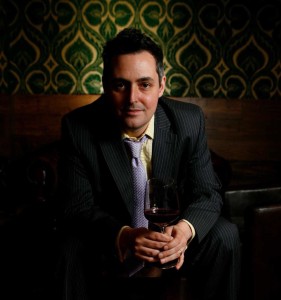 VT – The question is: Will any of the somms be packing any Texas wines this year like they did in last year's competition (William Chris Vineyards Rosé). Texas wines have been attracting more attention from restaurants, wine bars and somms across the state.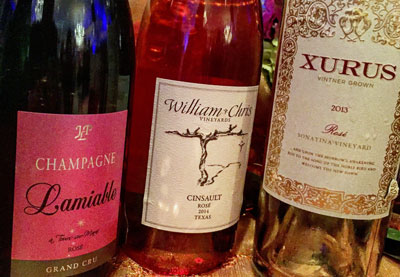 An Auction, Wine Pull, Iron Sommelier Wine Case and Making A Mark® Children's Art Sale will round out the evening of vino, entertainment and food. A special thank you to Periwinkle supporters and The Houstonian Hotel, Club and Spa.
WHERE: Houstonian Hotel, Club and Spa – 111 North Post Oak Lane, Houston, TX 77024
WHEN: Iron Sommelier 2016 Presented by AutoSol®, Thursday, October 20 at 6 p.m.
TICKETS: $200 for individual tickets purchased in advance, $225 for tickets purchased day of event.  $1,000 for the Aficionado Package that includes two tickets and a magnum of Juve Y Camps Familia Brut Reserve.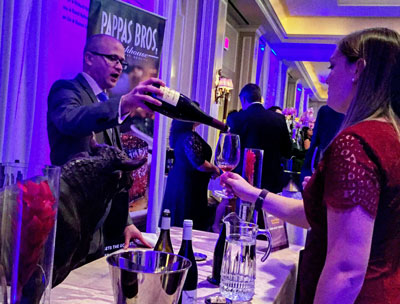 For sponsorship and underwriting opportunities, contact Alice Rohrman, arohrman@periwinklefoundation.org.  For more information, visit www.ironsommelier.org or www.periwinklefoundation.org.
News Flash: They've added a 14th sommelier (Lexey Davis Johnson – B&B Butchers & Restaurant) and have the following judges lined up: Master Sommelier Brian Cronin of Palm Bay International, New York, NY; Liz Dowty of European Cellars, New Orleans, LA; and Antonio Gianola of Houston Wine Merchant. Great job again. You'd be crazy to miss this event. See the good cause below…
ABOUT: The Periwinkle Foundation develops and provides programs that positively change the lives of children, young adults and families who are challenged by cancer and other life threatening illnesses and are cared for at Texas Children's Hospital. Funds raised through the Iron Sommelier help support the Periwinkle Camps, Arts and Survivor Programs that serve more than 14,000 children, teens and families. This is made possible by a collaborative community of 20,000 supporters with a reach of more than 12 million impressions worldwide.