Write Off the Vine – Texas Wine News: 2008 Holiday Wine Trail • Dec 5-7 & 12-14 & 19-21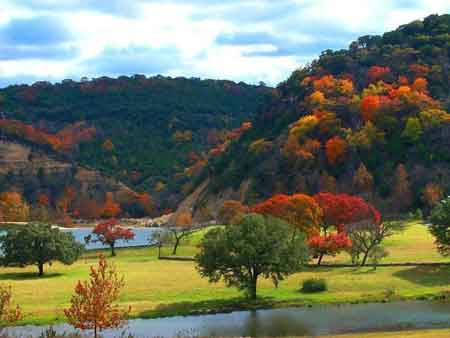 The 2008 Holiday Wine Trail hosted by the Texas Hill Country Wineries is upon us. We have increased the trail into 3 festive weekends and are releasing 100 more coveted tickets!
In December two more wineries will have joined the THCW wine trail equaling 24 unique and independent wineries for your tasting pleasure! Tickets are $60.00 dollars per grapevine wreath and available online only.
Participants on the self guided tour visit each Hill Country Winery collecting dated signature Christmas ornaments to decorate their own, individual grapevine wreath included in the ticket purchase. Each $60.00 ticket includes one ornament and one taste (two tastes per couple) at each winery visited, plus one grape vine wreath (from the winery selected at checkout). Vineyards and tasting rooms are cloaked in lights, warmth and holiday cheer awaiting first timers and seasoned friends alike.
Cheerfulness is an ingredient abundant year round in tasting rooms, however coupled with deep reds and crisp whites they light the holidays like never before. There is no greater gift then a handpicked wine for loved ones or yourself. Popular wine club's allow wine enthusiasts to share "personal favorites" from coast to coast, not to mention case discounts fit nicely into tightly wrapped holiday budgets.
Join fellow Texans and wine afictionados for one or all three weekends, there are a limited number of 400 tickets available and every year is a quick sell out. Grab your holiday cheer and come prepared to celebrate all that accompanies fine wine in the Texas Hill Country.
For details, go to:
http://www.texaswinetrail.com/events.html