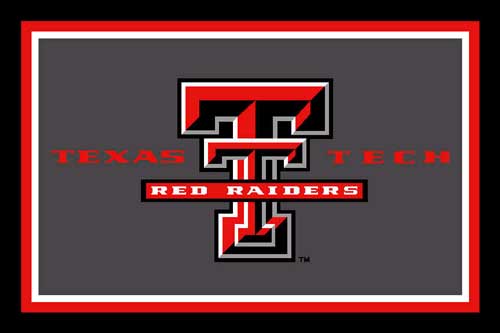 Write Off the Vine: Texas Wine News – June 18, 2009
Texas Wine Hits the Books
Texas Tech University will offer state's first viticulture degree specialization
Kasey Carpenter, June 11, 2009, Wine Spectator
Texas Tech University students will soon have the chance to earn a degree focused on viticulture and enology, giving them the tools to be winemakers of the future. The school believes the program will also help Texas' wine industry grow.
The Lone Star State is currently the fifth-largest state in terms of wine production, with more than 175 wineries and eight appellations. Texas Tech sits in Lubbock, in the middle of the state's second-largest appellation, the High Plains AVA. (Ironically, Lubbock was a dry city until a vote earlier this year.) Viticulture and enology programs at schools like University of California at Davis and Cornell University in New York are credited with helping their states' wine industry grow and mature.
Texas Tech's viticulture and enology degree specialization is currently being offered within the Horticulture and Turfgrass Sciences major and will begin with the fall 2009 semester. "This course is brand new, we've never offered it, nor has anyone else in the state," said Dr. Ed Hellman, professor of viticulture at Texas Tech. Hellman explained that the course arose out of a vacuum of wine education that exists between the coasts. "We've wanted to do something like this for awhile, but only recently have we had the staff."
More at: http://www.winespectator.com/Wine/Features/0,1197,5137,00.html
Hear! Hear! Texas wines fight cancer growth; it's happy hour for Texas wineries.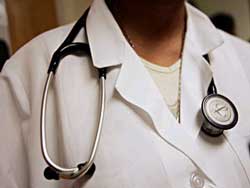 Research now shows that wines produced in the Lone Star State share the anti-cancer traits known to exist in wines from other producing regions. Extracts from two Texas red wines decreased cancer cell growth in a comparable magnitude as other wines previously studied, according to Dr. Susanne Talcott, Texas AgriLife Research food and nutrition scientist.
Her study, which concluded in May, showed decreased growth of colon and breast cancer cells treated with port and syrah (or shiraz) wine. It was the first such study of the health components of Texas wines, she said. "These results could definitely be projected to all Texas wines containing similar amounts of bioactive compounds," Talcott said. "And this will be the basis for a continued intensive study of all the health benefits of wines made in this state."
The study of the health aspects of Texas wines may coincide with an anticipated continued rise in consumption, according to marketing analysts. Total wine consumption increased in Texas by 1.25 percent in 2007, according to Natalia Kolyesnikova, at the Texas Wine Marketing Research Institute at Texas Tech University. In the U.S., wine consumption is expected to increase from 292.1 million to 321.5 million cases by 2012.
More at: http://www.eurekalert.org/pub_releases/2009-06/taac-hht061209.php
26th Annual Lone Star International Wine Competition: Report from James Tidwell
Master Sommelier James Tidwell from Cafe on the Green at The Four Seasons in Las Colinas files this report
June 12, 2009 by Nancy Nichols, SideDish
This past Monday and Tuesday (June 8 & 9), twenty three other Texans and I judged over 500 wines during the 26th Annual Lone Star International Wine Competition. I'm probably going to hear "It's a tough job, but…." However, the sober and serious judges consisted of sommeliers (Paul Botamer of Fearing's, Michael Flynn of Mansion on Turtle Creek, Hunter Hammett of Pyramid Restaurant, and Luigi Santos of Bob's Steak and Chop House in Grapevine), restaurant owners, retailers, wine distributors and a number of wine writers and bloggers (Alfonso Cevola, Jeff Siegel, Renie Steves and Russ Kane), under the direction of Co-Chairs Barbara Werley MS of Pappas Bros. Steakhouse and Michael Zerbach.
I will tell you that I learned one important lesson…Texas is producing some delicious wines. So, GO TEXAN.
More at: http://sidedish.dmagazine.com/2009/06/12/26th-annual-lone-star-international-wine-competition-report-from-james-tidwell/

Downtown Bryan festival draws statewide attention
The third annual Texas Reds and Grapes Festival starts Friday, June 19. Live music, a steak cook-off and wine tasting highlight the events of the weekend.
by: Alex Worsham, 6/18/09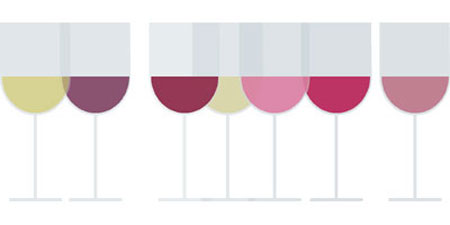 More than 25,000 people are expected to sink their teeth into Texas steak and sip Texas wine in downtown Bryan this weekend.
The third annual Texas Reds and Grapes Festival, a free public event, will kick off Friday with live music. "Midnight Express will open for Big Otis," said event coordinator Gwynne Shillings. "Big Otis is more of an all around R&B rock and Midnight Express is more classic rock."  More than 20 wineries from Texas will be competing in a taste-off.
"We'll have wineries from all over the hill country and Dallas and some from the bluebonnet trail," Shillings said. " You can purchase glasses of wine or you can purchase a bottle." Every wine is worth tasting, she said. "[The wineries] are all great. They're all different," Shillings said. "Of course we have the Messina Hof from here in town. They're here every year." The Messina Hof staff will shuttle guests Saturday for free tours to the Messina Hof winery, located on Reliant Road in Bryan.
More at: http://media.www.thebatt.com/media/storage/paper657/news/2009/06/18/News/Downtown.Bryan.Festival.Draws.Statewide.Attention-3748179.shtml
Book Review: Grape Man of Texas by Sherrie McLeRoy and Roy Renfro
Review by Alfonso Cevola, June 14, 2009, Vinography
Twenty-five years ago, I got a call from a client of mine, originally from Bordeaux, who had a wine bar in Dallas, Texas. "My father is visiting from France and would like to go to Denison, Texas, and see where Mr. Munson lived and worked. Would you like to go with us?"
My friend's father was Raymond Chandou, who studied and worked under Emile Peynaud, and who ran one of the largest and most successful wine cooperatives in France. "You bet," I said. I was definitely in on this trip.
A few years before, while making wine in North Texas purely as an amateur, I had gone to Denison to pick grapes and to find out about some of the hidden Thomas Munson vineyards that were scattered over North Texas. One of them, an ancient field of Carman grapes, became my favorite vineyard for making wine in the area.
More than 100 years after some of those vineyards were first planted, the work that Munson did still influences grape growers and winemakers, as far away as France. The reasons for this are recounted in compelling detail in the recently published Grape Man of Texas, Thomas Volney Munson and the Origins of American Viticulture, by Sherrie S. McLeRoy and Roy E. Renfro.
Munson may still have influence abroad, but he is truly revered in Texas, and Renfro's love for his subject is clear. Renfro's life as a teacher and viticulturist has been devoted to elaborating and working upon the foundation that Munson built. Over the years, he has been as tireless as Munson in promoting the role of grapes and wine in America.
More at: http://www.vinography.com/archives/2009/06/book_review_the_grape_man_of_t.html