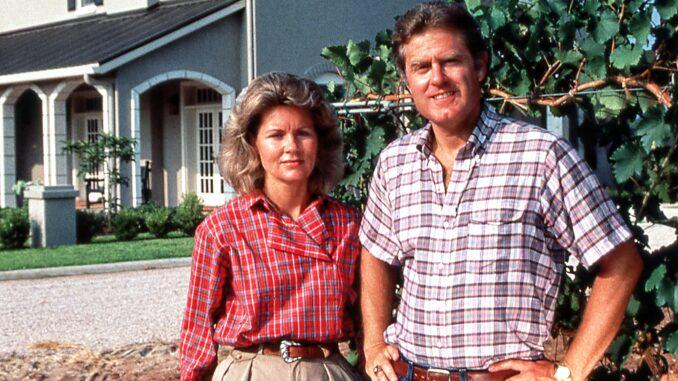 By Russ Kane, VintageTexas
Many think of Ed and Susan Auler of Fall Creek Vineyards as the "Mondavis of Texas," prime movers and star players in our state's modern wine development. While Ed focused on making the wine and working on the laws, Susan explored its relationship to the culinary scene. Susan worked tirelessly to bring together the fine cuisine and wines of Texas. Meanwhile, Ed secured the Texas Hill Country in central Texas as a recognized American Viticultural Area (AVA) and helped pass laws to support the Texas wine industry. With Ed Auler's recent passing, it's time to reflect a moment on who he was and what he did.
I've had many opportunities to visit with Ed Auler, but usually in small doses at tastings, dinners and other wine-related events. But back in 2010 through 2012, I had the opportunity to spend a few extended sessions with him while writing my two Texas wine books, The Wineslinger Chronicles and Texas Hill Country Wineries. From this, I believe that I can accurately say that Ed didn't come to the Texas wine industry, it came to him.
Ed said, "My great-grandfather, like many of my other relatives, was a cattle rancher. I also grew up with cattle ranching and didn't give much thought about using this land for anything else. But, in the 1970s, Susan learned a little bit about wine. Back then, I knew absolutely nothing about wine and, frankly, I had little interest in it…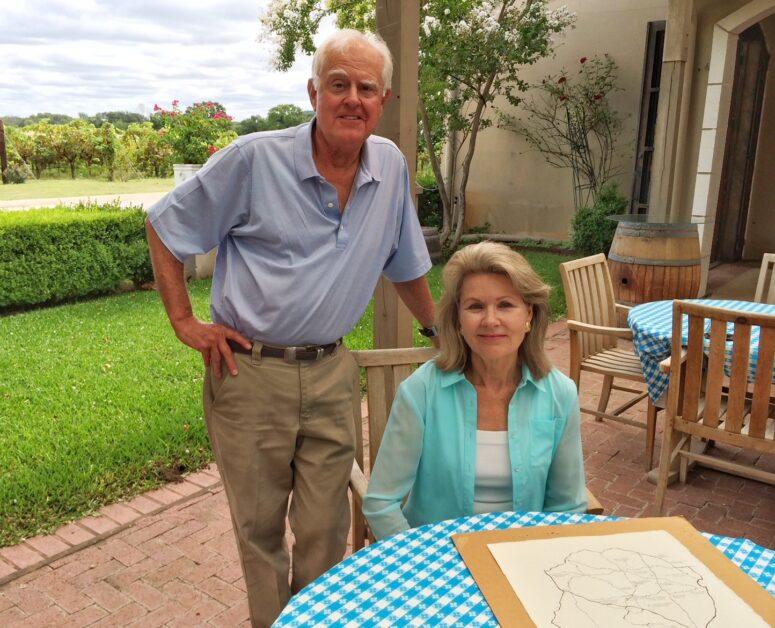 "Shortly after that, Susan talked about us taking a trip to Europe to learn more about wine. At the time, I was ranching a pure Aberdeen Angus herd and wanted to look at the French cattle breeds. So, I figured that we could go to France and I could look at cattle while Susan pursued her new interest in wine. Well, the long and short of it was that we spent three days on French cattle ranches and three weeks at some marvelous French châteaux, and during the tour both Susan and I fell in love with wine."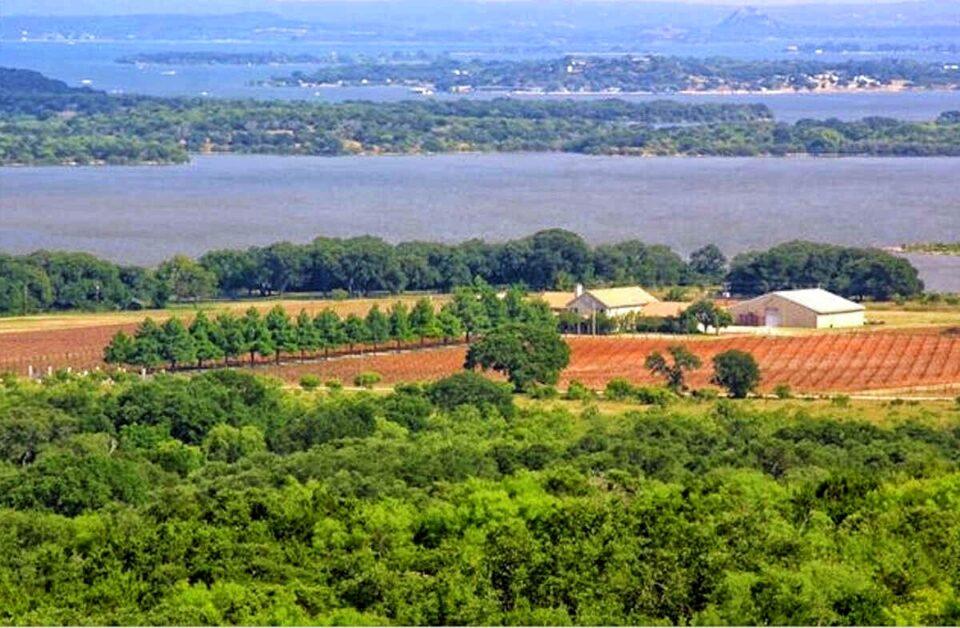 Their time in France was enlightening because Ed and Susan found similarities between the land in France and the land they had back in Texas. They recognized features with lots of limestone, sandy soils, and an arid climate. Back then, he also found a California-based wine consultant, the now famous winemaker Andre Tchelistcheff, and started making wine with the grapes from the West Texas University of Texas experimental vineyards before the university got their Ste. Genevieve winery venture up and running.
One time while lunching with Auler, he said to me, "You can keep sippin' and I'll do the talkin'." Then he continued, "You know, back then the big issue I had after starting the vineyard was that making wine at this location (Tow, Texas), in a dry precinct of an otherwise wet county, wasn't exactly legal. I realized that the laws in Texas had to change before Texas could actually make a go of it as a wine producing state."
Then, Auler linked up with another early pioneer of the modern wine movement, Dr. Bobby Smith, to deal with the wet/dry issues and wine laws in the state. About then, he also found Professor George Ray McEachern at Texas A&M University. McEachern was originally a pecan specialist, who was just then getting involved with grapes because he was starting to get calls from growers like Ed with issues about their newly established vineyards.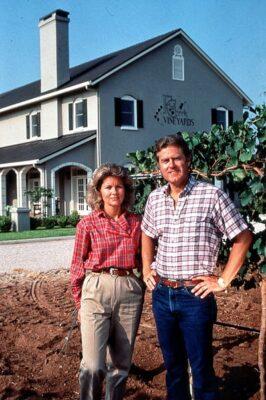 When I first asked Ed about problems with Pierce's disease, he deflected my question choosing to rather discuss his other major problem in the Fall Creek estate vineyard. He said, "The first devastating thing to happen in our vineyard was a severe winter freeze. It got down to minus twelve degrees here. That year, we had to buy grapes from other growers, many out of state, to make our wines, and then we had to replant everything. It was like starting from scratch. But, we didn't give up."
It wasn't until 1998 that Fall Creek started to see Pierce's disease (PD) damage, and it rapidly worsened. Ed decided that, being on the shore of Lake Buchanan, he wasn't going to win the battle with PD in the short run. Furthermore, his experience with the killing freeze got him working with other vineyards so that he could continue making Fall Creek's wines. This situation helped diversify his grape supply before PD actually hit hard. At the time, the Auler's made wine with grapes purchased from other vineyards in Texas or from sources outside the state.
Auler told me, "I actually sleep better and my banker sleeps better now that we aren't just dependent on the vineyard site at Fall Creek. It's just like having a diversified investment portfolio. The concept with Texas grapes is the same, and it hedges my bets against the big three of vineyard disasters: PD, freezes, and hail." Later, after the Aulers established a hill country tasting room in Driftwood and working with his friend Scott Roberts and his Salt Lick Vineyards. The Aulers have also worked with grapes grown by the husband and wife team of Alfonso Dotson and Martha from their Cervantes Vineyards in Voca, Texas. Now, you see wines from Fall Creek Vineyards with Texas or Texas Hill Country on the label, depending on the source of the grapes.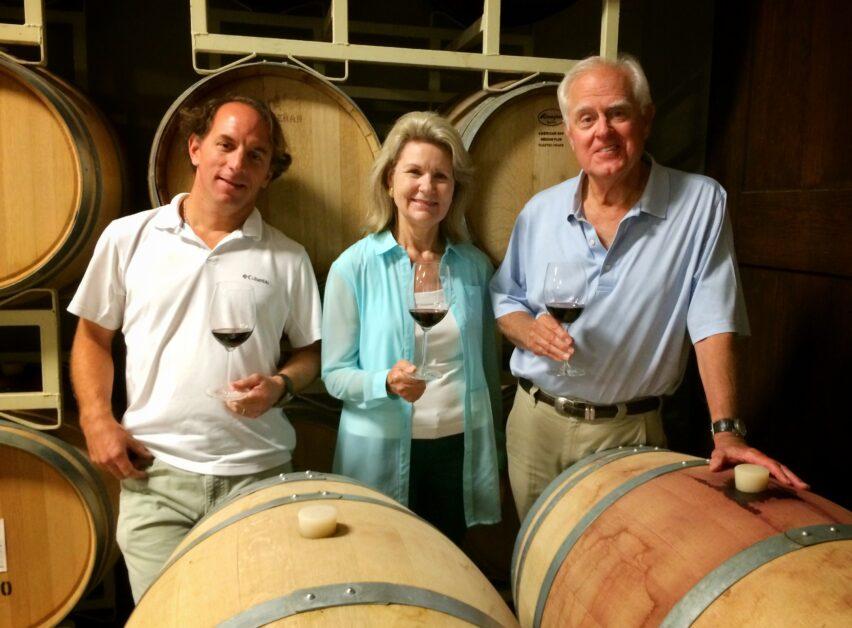 Realizing the he and Susan, asa he said, "weren't getting any younger", Auler realized that with the long term sustainability of the winery and his Fall Creek Vineyards brand at stake, he needed to find someone to takeover management of the wine program and make the wines at the winery. Auler wanted a serious winemaker with international experience, but had only limited contacts outside of Texas in that regard. This time, he called on a contact he had with a worldwide reputation and lots of international contact in the winemaking community. It was Paul Hobbs. Through him, the Auler's came to hire Sergio Cuadra who is now heads the winemaking effort at Fall Creek Vineyards.
On another visit with Ed Auler, he walked me to the side wall of the winery in Tow to look at a map of Texas. He recalled the times when he piloted his plane flying the perimeter of the Edward plateau getting his mind set on how he would configure the Texas Hill Country AVA. I remember asking him about its northern border while looking at the map. I asked how he decided on that boundary. Auler matter of factly said, "Here along the edge of the Edward Plateau is the 'Texas hill country' and beyond that to the north, it's just 'hilly country'." While it might have been beyond my comprehension at the time, it was obvious that it was clear as a bell in Auler's mind.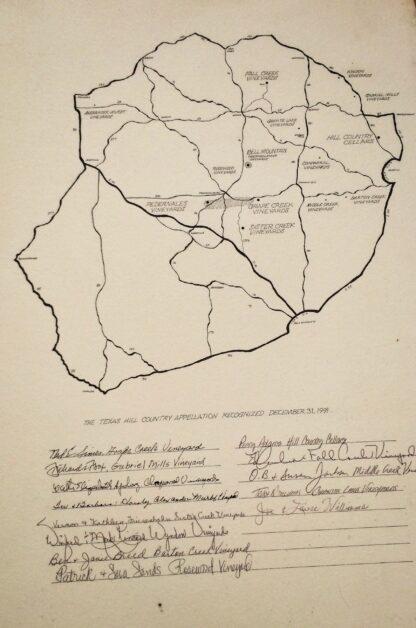 Auler later showed me his handdrawn AVA map for the Texas Hill Country appellation that outlined its boundaries that were approved in 1991. It struck me how Ed Auler was intimately connected to the history of the Texas wine industry in its formative early modern period. This is something that is it easily now to take for granted. In writing this piece, I finally recalled something that Auler said that put of this all in perspective.
He said, "Gosh, we've all had our personal place in history. But, Russ, none of us could have done it alone."
Auler was correct, but I also know that the Texas wine industry is a lot better off for the part of history that Ed Auler shared with us. Thanks Ed, may you find a restful peace after the decades of hard work you endured so that the Texas wine industry could benefit today and on into the future.
— — — — —
Note: Parts of this story were excerpted from my book, The Wineslinger Chronicles – Texas on the Vine – For a copy, personalized click here or on Amazon click here.