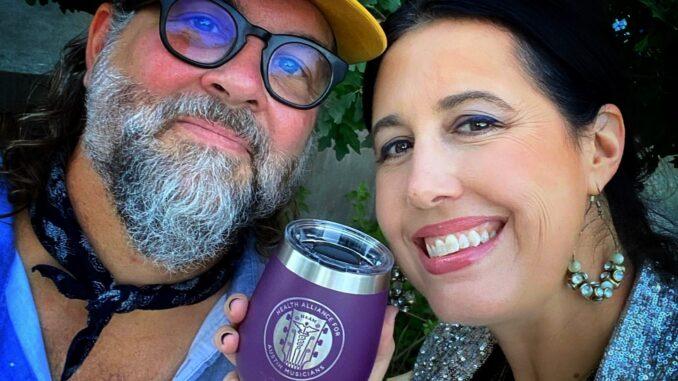 After a week's reprieve from the Texas heat while vacationing in upland North Carolina, I'm back and the Houston's heat is still hot and heavy and still off the charts. At 9 pm and it's over 90 F. What's a guy like me to do?
It's taken me a few days to figure it out after our return trip to Houston. But, I've got it… I'm just going to stay inside with the AC cranked up and find me a captivating Texas red wine. I might even find me some red meat to cook, but I'm not going outside. Thank God for my well-stocked wine cooler and freezer.
Who says that full-bodied red wines doesn't go with summer. As long as it's 76 F inside, I can pretend that it is late October with the low-humidity wind coming nicely out of the north. But, now… what wine? After a search of my wine cooler, I found it… C.L. Butaud 2021 Cease & Desist red blend.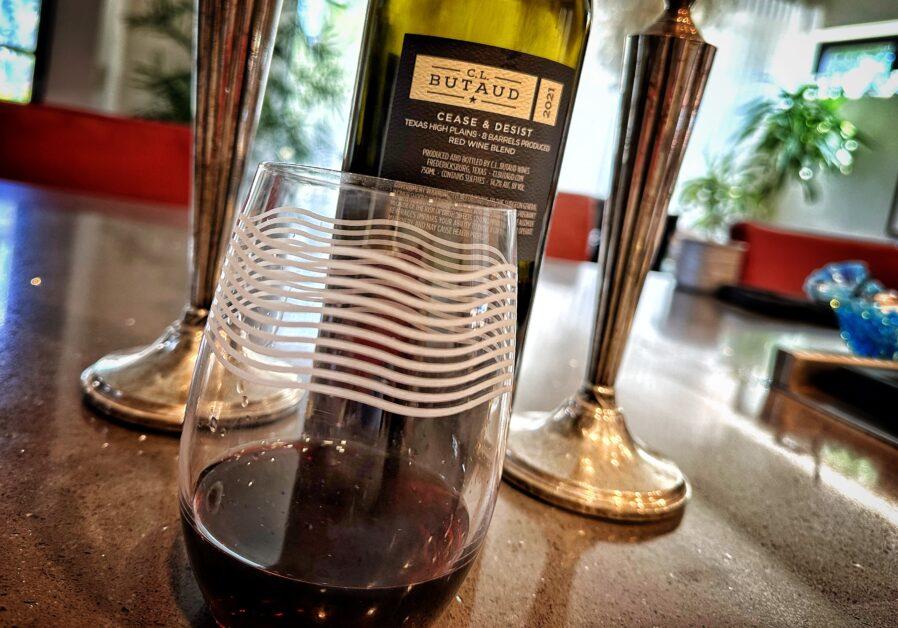 C.L. Butaud 2021 Cease & Desist, Texas High Plains AVA
This wine is a high-end Tempranillo blend: 73% Tempranillo, 20% Mourvèdre, 7% Grenache, in the winery handled with care and precision. It's kind of like a GTM version of a GSM that leans hard into two of Texas best red wine grapes: Tempranillo and Mourvèdre.
The Tasting – The 2021 Cease & Desist made by Randy Hester at C.L. Butaud is graceful and sophisticated that unloads plenty of dark cherry and blueberry notes, but it also brings a spicy-flinty-earthy edge.
As winemaker Randy Hester says, "This 2021 Cease & Desist is easy to like and hard to put down. It drinks with the multifaceted finesse of a Napa Cab and holds your attention with a velvety rich finish.
The Pairing – My goal was to offer this wine good beef without going through the Houston-heat to the grocery store. So, I check my freezer and found a pound of high-quality, organic, grass-fed ground beef. I made patties and applied some ground pepper and sea salt with just a dash of garlic powder.
As they rested, I fired up my cooktop top griddle to 450 F. When the patties were finished, I added to the griddle sliced mushrooms, onions and whole shishito peppers with a drizzle of avocado oil.
On the table, the simply prepared beef and accompaniments were scrumptiously good. They offered tender and juicy beef richness with the mushrooms bringing a nice bit of umami. Put together with the wine's dark fruit and perky spice-flint-earth notes and smooth finish, I achieve my moment, not in the sun, but in the cool shade of my dinning room.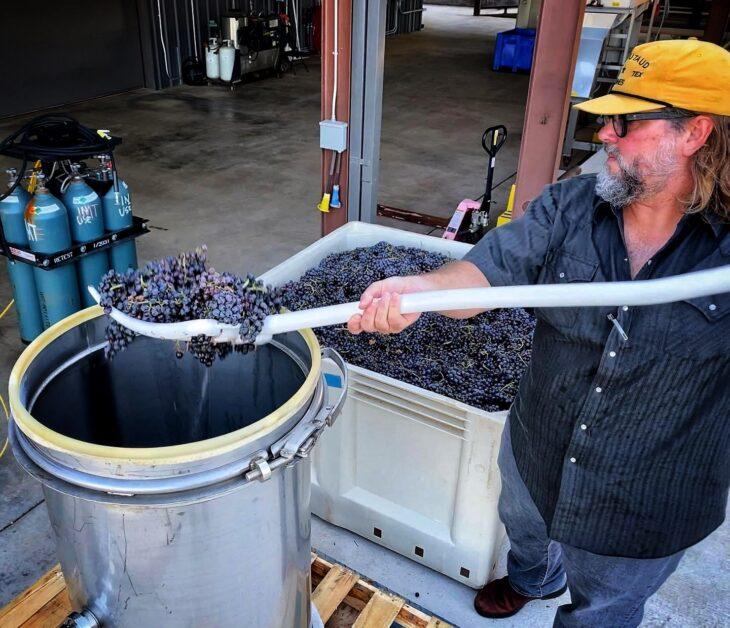 The Wine's Back Story – Randy says, "This wine achieves from its aging on the lees. I used sixty-percent new French oak barrels also that provides an elegant lift to the overall structure, with supple tannins and a soft, dark toast. This wine is juicy, sexy, and seamless, and will reward cellaring."
However, there is more to the story if we look back in this wine's history. The grapes were hand sorted to discard less than optimum clusters and grapes, and all leaves. Whole clusters were added to the mix. To enhance color, and add complexity to aroma and flavors a pre-fermentation cold soak and mixing were used.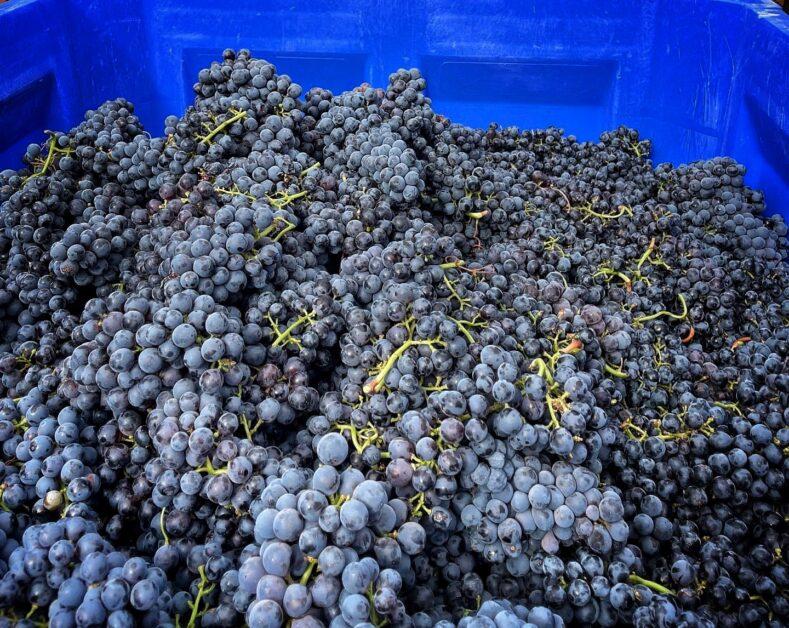 Randy also revealed, "The fermentation began with indigenous yeast in stainless steel tanks at low temperature and it was ferment to dry. We also gave it a post-fermentation extended maceration that gave the wine more mouthfeel, mid palate, and tannic structure."
This wine was bottled in December, 2022, after 16 months in barrel, and aged six more months in bottle before its release in June, 2023.
More on Hester's Cease & Desist Legacy
Randy says, "Cease & Desist started as the one red blend we made for our California project, Lightning Wines. They were typically around 85 percent Grenache, with bits of Cinsault, Counoise, Mourvèdre, and Syrah blended. This wine's style pays respect to a wine region that I love, Chateauneuf du Pape, in the Rhone region of France. Those wines were elegant and beautiful, and I loved making them."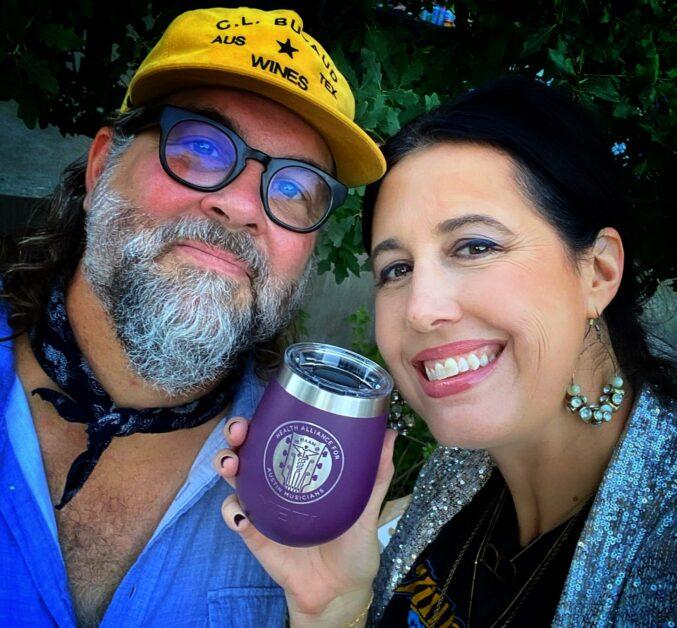 With this C.L. Butaud 2021 Cease & Desist, Randy & Brook Hester provide us Texans with a credible home-grown homage to Randy's California Cease & Desist projects of the past. Click here for more information an availability. For visits and reservations for the C.L. Butaud tasting room, click here.