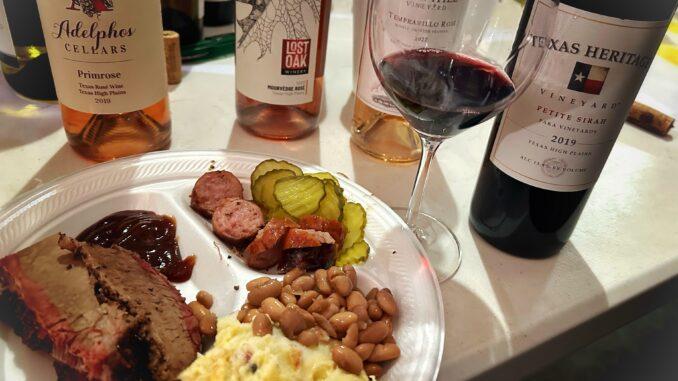 Newsom Grape Day is held annually in Plains, TX, the home turf of the Newsom Clan and Newsom Vineyards. This year's event was either the 36th or 37th annual event held in its modern form. It depending on which Newsom you ask; accurate records of the inaugural event are a bit sketchy. According to high plains winegrower elder-spokesman Neal Newsom, "You might say that this meeting goes farther back than that if you consider meet-ups of growers we had sitting on the tailgates of our pickup trucks backed up together in someone's vineyard."
Neal's son Nolan added, "The meetings eventually worked up to being held in our barn with a Newsom-donated brisket for lunch. It fed all 18 of them that showed up. That's when this get together really got started."  
The meeting has now reached a near cult-level following across Texas. This year's gathering was held in Neal's "barndominium" had an offical head count of 225 consisting of growers, winemakers and winery owners from across the state. All undertook this migration to near the New Mexico border in the Texas High Plains AVA, some traveling over 600 miles to be here. And, you know what? There was still a free brisket lunch served to everyone, just like it was in the beginning albeit not cooked by the Newsoms anymore.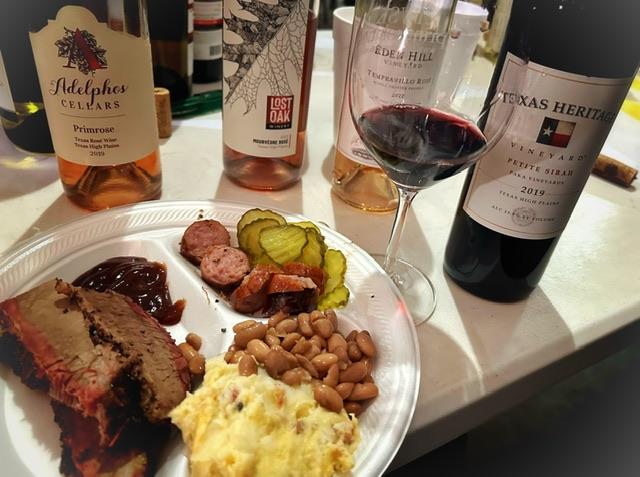 As remarked by Dr. Amit Dhingra, professor and department head in horticultural sciences at Texas A&M, who was one of the Newsom Grape Day speakers…
"I'm so glad to be here. After all, this meeting really is the Woodstock of the Texas wine industry!"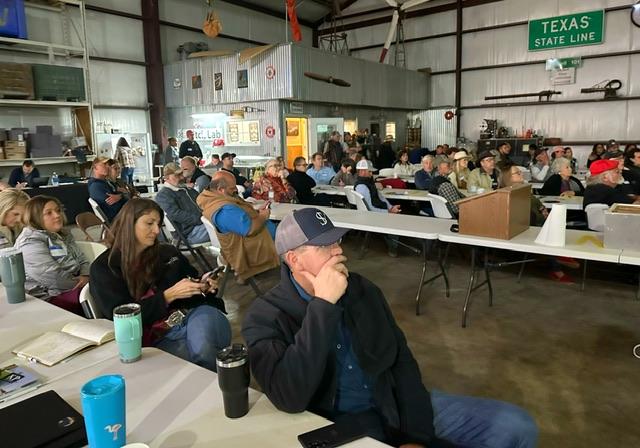 We had a full day of tech presentations, exhibitor booth visits and tastings of Texas wines that were simply brought by the attendees to share with others. Throw in lots of powdery fine red sand blowing into the barn with the help of a 36 mph north wind and you might start to get the look and feel of the event. As one attendee said to me, "You can really taste and feel the terroir of the Texas high plains here today. It's definitely in the wine and today it's also the sandy grit in your teeth, in your pockets and in your shoes."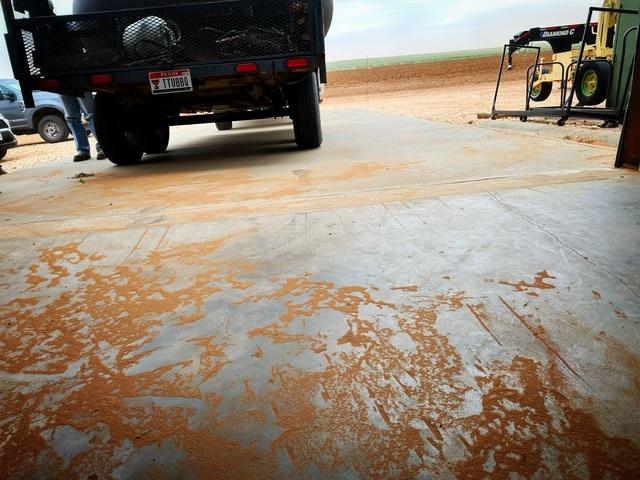 The Newsom Grape Day also honored Neal's dad, Hoss Newsom, by awarding this year's Texas Wine Foundation's Hoss Newsom Viticultural Scholarships. Established in 2012, the Hoss Newsom scholarships are awarded to deserving students who demonstrate the qualities of commitment to and passion for the growing the Texas wine industry. Scholarships were presented to Amy Wagner, Andrew Lyne and Michael Cook. Awards were presented by Neal Newsom and TWGGA Executive Director Adam McKeivier.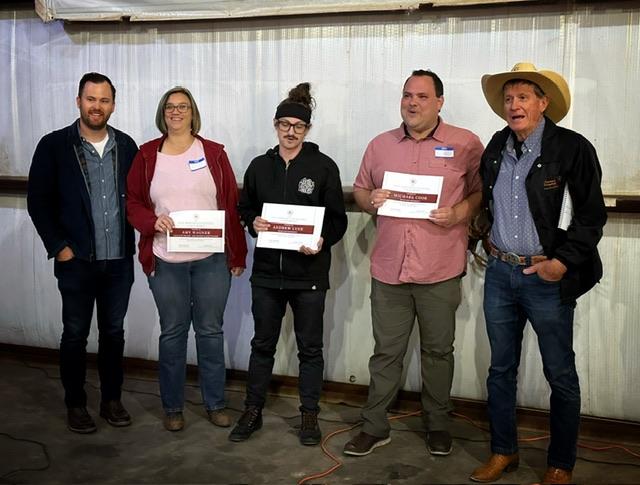 In the spirit of the meeting's early years there were lots of wine industry people from across the state linking up to discuss grapes available to fill this year's winery needs, for tasting each others wines, and comparing experiences with important vineyard and winery problems (e.g., like root eating nematodes in the soil, NOT to be confused with other kinds of toads with which you are more familiar).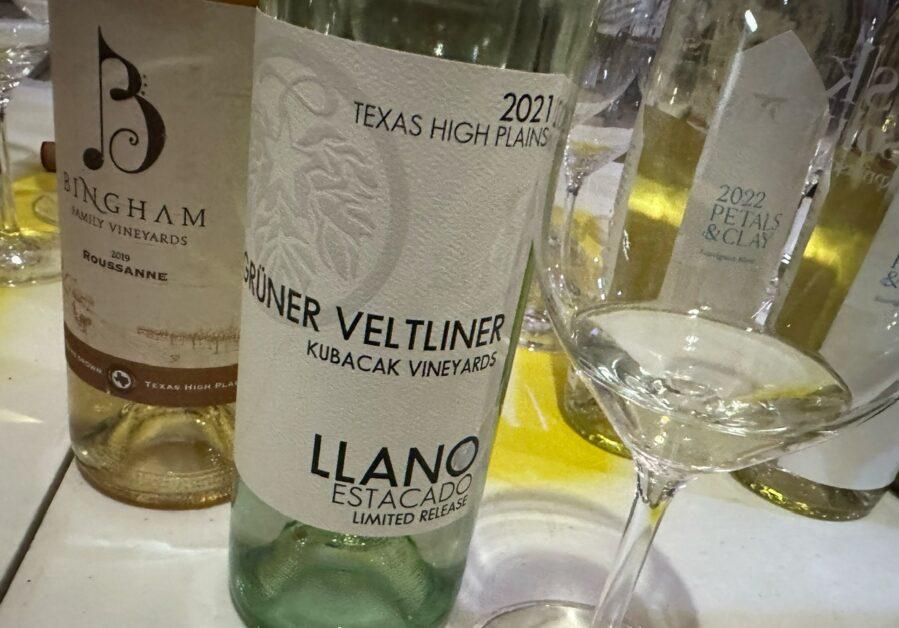 The funds raised by the Newsom Grape Day exhibitors and the Pre-Grape Day Ag Social and Live Auction sponsored by the Bracero Group and the auction contributors at the Triple D Winery and Event Center in Brownfield, all went to support the Hoss Newsom scholarship fund.
Perhaps one of the most interesting presentations was by Dr. Andreea Botezatu, Assistant Professor and Extension Enology Specialist Department of Horticultural Sciences at Texas A&M. Unfortunately, her flight got cancelled the morning of the meeting from rough weather in Dallas. However, Andrew Lyne who is one of Dr. B's students was in attendance at Newsom Grape Day to receive his scholarship award. He made the presentation titled, "Potassium, pH, and Plonk".
From my travels and studie, the word "Plonk" is a word common in England and Australia to describe low-quality and generally cheap wine. From readings of the internally famous wine luminary Oz Clark, he might say that plonks are wines that are basically "sloshable and gluggable" worthy of only quaffing without much thought or examination.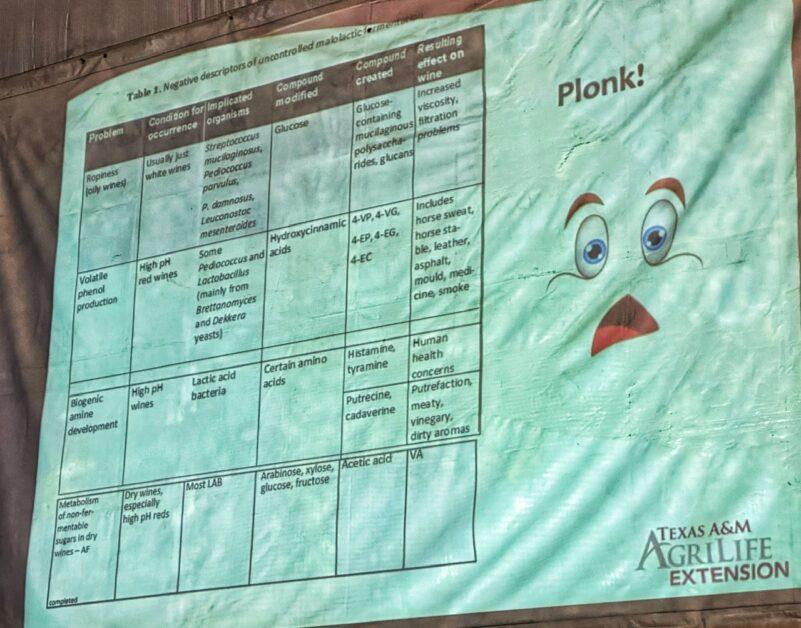 This Dr. B presentation as you might green from the picture above addressed several wine faults that growers, winemakers and consumers need to be aware like those caused by high pH (low acidity) wines. Being a warm to hot growing region, Texas wines are at risk of suffer from this somewhat controllable malady more than just about any other wine condition. The problem is that it leads to susceptibility to microbial spoilage, color instability, and unpleasant volatile aromas in the wine. When I say controllable, high pH can be addressed in the vineyard with water and canopy management during the growing season, a watchful eye to grape acidity and sugar levels approaching harvest, blending wines with that from other more acidic grape varieties, or lastly and leastly in the winery additions of tartaric acid.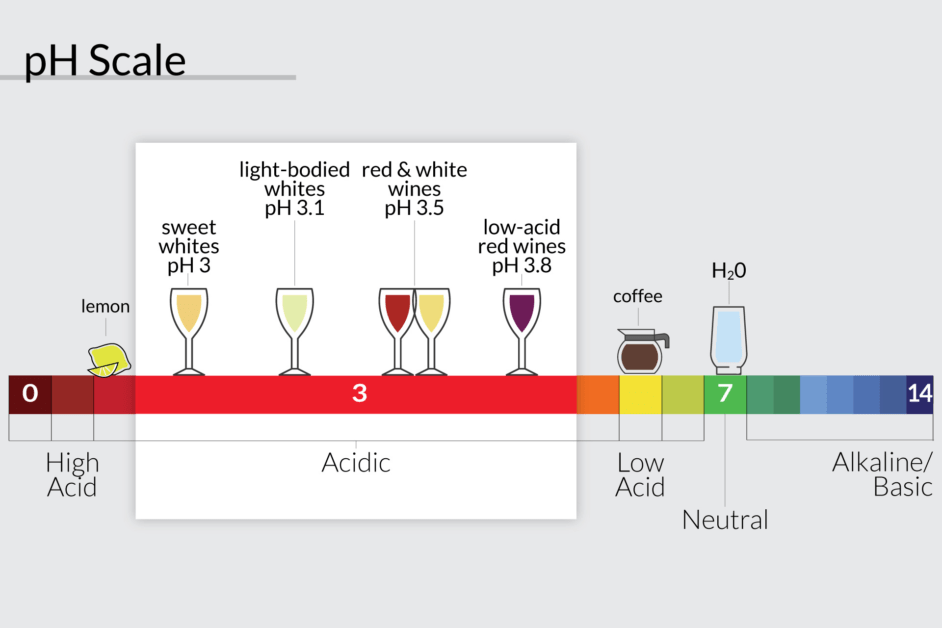 All in all, it was great to spend the day with my Texas grape growing and winemaking brethren…blowing red sand and all. I alway come home having learned a lot. Hope to see you there next year. Cheers!